Archive for the 'Photography' Category
EDITED:  Just a note, this isn't my daughter.  I was babysitting for the day.  I guess my post was just a little too "wordless", lol.
View other Wordless Wednesday participants:  5 Minutes for Mom, Wordless Wednesday HQ, By Word of Mouth Musings, NOLA Mommy, Mommy Moment, For the Love of Baby, Moms Own Words.

Technorati Women Contributing Writer
View other Wordless Wednesday participants:  5 Minutes for Mom, Never Growing Old, Wordless Wednesday HQ, Mommying on the Fly
Come back tomorrow for Tell Me Thursday, and I'll tell you why the cuddly feet.
This post was written to participate in Day 19 of the BloggyMoms.com Blog Dare.
[Mission accomplished: Washed the dog]
To view other participants of Shadow Shot Sunday, click here ==>> SSS @ Hey Harriet
I will Karate Chop you if you take my picture!!!!
View other Wordless Wednesday participants:  5 Minutes for Mom, Never Growing Old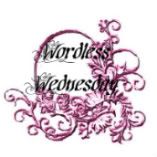 Do you have a Wordless Wednesday #Linky List on your blog? Link it here and I'll come by to visit and add my WW post.
Today has been a very quiet day.  We've just been lazing around, not doing much of anything.  I've been catching up on some of my computer time since we have been in and out so much over the past several days.
Friday night, I made a spur of the moment decision to go watch the fireworks.  Quite frankly, I hate the noise of fireworks.  I always have.  I remember going to the Plaza with my mom, my best friend and her parents.  We all rode in the same car.  I would cower in the back of the car, petrified of the noise.
Every year, the Band of the Air Force Reserve plays at the local Stadium to celebrate July 4th.  This year, Diamond Rio, played too.  Cost to attend the concert?  FREE.  Did I go?  NO.  I stay away from the big crowds.
But, I did find a nice little spot away from the crowd.  When I got there, there were about 25 cars already there, but it wasn't crowded.  I found us a little spot out of the way, and sat back hoping that I had made a wise decision.  Leah has only seen fireworks once and it was rainy and cold that night.  I fixed her up a spot in the back of the Explorer with a soft blanket and she had her nintendo game to keep her occupied.  I set up my camera and tripod, checked the settings, and made sure the camera remote was easy to find in the dark.  I've never taken fireworks photos before, so I was excited at the opportunity to be able to try it out.
Leah kept asking every, as children usually do, "Is it dark enough yet for the fireworks?"  "Have they started yet?"  Well, wouldn't you know it, she passed out before the fireworks started.
I had to wake Leah up.  She roused up long enough to say "pretty" and then passed back out again.  So I just sat by myself and happily clicked away at the camera.
So, all in all, my photos turned out pretty good.  Two things, I was parked right under power lines, so you can see a black streak on the left, and the fireworks were just above the tree line, so some of the displays were cut off on the bottom.
But the big thing I liked the best, I didn't have to hear the noise.  It was a very faintly muted pop.  That suited me just fine.