September 11: TAILS – Your reflections or recollections of the 9-11 terror attack.
9-11 American Remembrance
Our darkest tragedy
Our deepest fear
Our loved ones lost
Our burden to bear.
We now stand guard
Free, brave and tall
Sheer strength of will
We will not fall.
Our soldiers now in battle
With faith we pray
Their life they pledge
Kept safe each day.
We remember this time
With flags flying high
We keep the faith.
This nation shall not die!
© Karen ~Georgia Angel 9/6/07
Click here for more.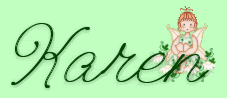 Posted 2007-09-11 9:01:28 am