I am in my 9th day after surgery on my foot to remove a heel spur.  I'm still in a good deal of pain.  I'm getting tired of limping, which I've been doing for almost a year now.  I'm also getting tired of sponge baths.  🙁
I received a bouquet of flowers from my co-workers.  I know they are missing me.  They aren't used to me being out for so long.
The flowers are beautiful.  Thank you, my friends, they brightened my day.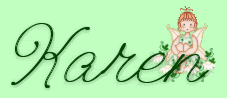 Posted 2007-10-31 10:03:05 pm