In the early morning light, filtering through the shade, Dacey wearily opened her eyes.  She was not looking forward to getting out of bed on this particular day.  It wasn't really a day of special importance, but it was uncharacteristic of her not to hop out of the bed before the dawn, with a smile on her face and a song in her heart.  She gave a half-hearted stretch, rolling from her side to her back and peeped at the clock.  Swinging her legs over the side of the bed, she pushed up in a sitting position, and hung her head.  Her long, auburn hair fell forward across her shoulders and she impatiently pushed the strands back behind her right ear.
Dacey enjoyed her life.  She had a fantastic job, earning a good wage, and her co-workers were pleasant.  She did not have a steady relationship with any one man, but she occasionally enjoyed an evening of dinner and a movie with friends.  Divorced long ago, with a grown son, Dacey had settled in her mind that she was not in the market for a permanent, long term relationship.  She had single friends, and married friends, and enjoyed their company equally.  She felt they enjoyed her company as well.
Dacey had not slept well, which was unusual for her.  Sleeping a good 8 hours at night had always been something she could count on.  She would fall asleep the minute her head hit the pillow at night.  Her friend, Felicia, on the other hand, might get 3-4 hours sleep at night.  Felicia was a quiet, unassuming person, but she had a sparkle about her that made you notice her.  She was intelligent, but not very outspoken and was sometimes regarded as a recluse.  So, Felicia's brain ticked constantly, rolling with ideas and thoughts and plans, and she had a harder time getting her brain to shut off at night.  Now Dacey understood how Felicia felt every morning.  She would definitely be viewing her in a different light from now on.
She shook her head, as if to clear the cobwebs, and rubbed her face with the palms of her hands.  Dacey stood up and headed in the direction of the bathroom to start her shower.
[This is a short story that I'm writing, and I will be adding new sections as they are written.]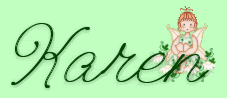 Posted 2007-11-01 10:25:14 pm