I hope everyone is having a wonderful weekend.  It's been a beautiful day here in Middle Georgia again, and it was a productive day.  I want to say Thank you to my visitors from the Ultimate Blog Party at 5 Minutes for Mom and a big hug for leaving comments (I like comments, and I do visit and comment my commenters' blogs).

If you haven't done so yet, you should head on over to the UBP and check out their prizes and events.  The party planners have asked us to choose a prize that we would like to win, but there are so many wonderful prizes that it's hard to choose.  I think I would be happy with anything, if I won a prize.  🙂
Tonight, I dug up some old photos of me, and I thought I would share some of the places that I've lived, and the schools I went to.
This is a picture of me when I was about 3 months old.  Looks like I was a happy baby.  To this day, my mother says I was the perfect child.  I always roll my eyes, because I know it's not true, but it's nice that she says so.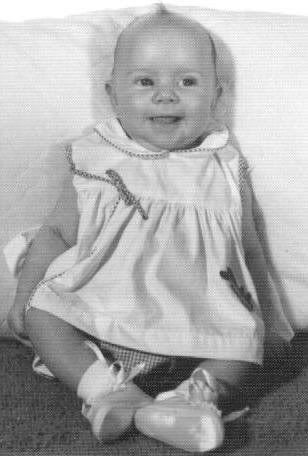 This is the home I grew up in.   My parents had a single wide American mobile home when I was born, and then my Daddy started building this house.  I think he finally stopped building on it just before I graduated from High School.  Daddy passed away in 1998, but my Mama still lives there.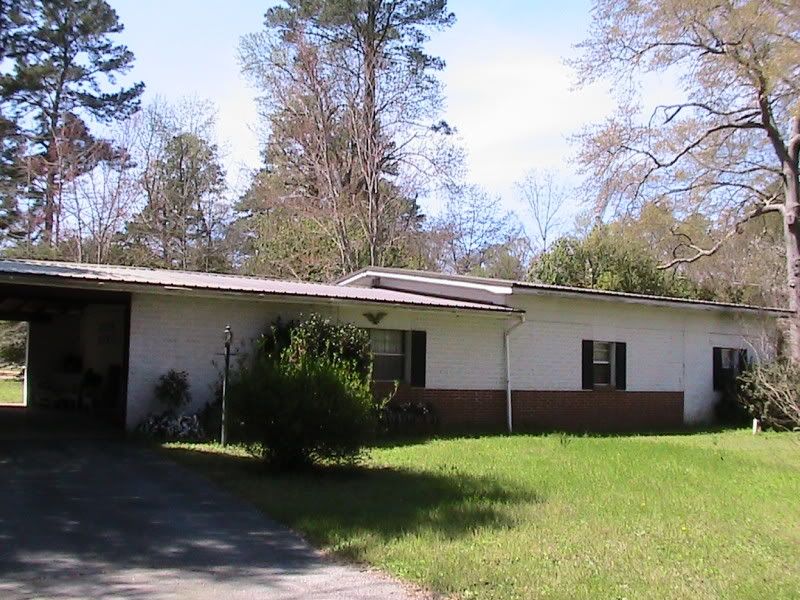 This is the elementary school that I went to.   It looks a little different than when I was going there from 1965-1973, but I'm glad it is still there.  The school was close enough for me to ride my bike everyday.  My first grade teacher, Mrs. Prince, was my favorite.  Mama saw her a while back and she still remembered me.  I remember the principal too, Mr. Lambert, he used to drive a VW bug.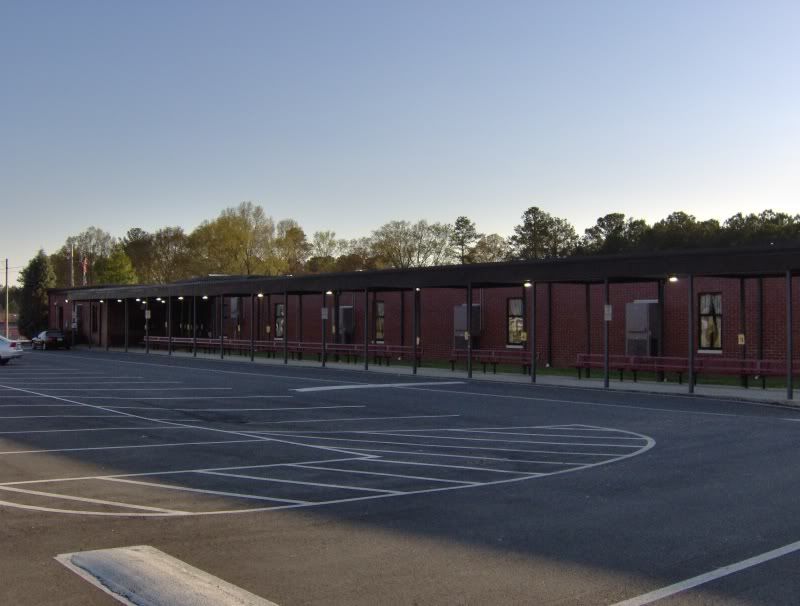 This is the Junior High School I went to.  Those years from 1974-1977 were a blur.  I have very few memories, except my best friends were twins and I was the only one at school that could tell them apart.  I don't even remember having a favorite teacher there.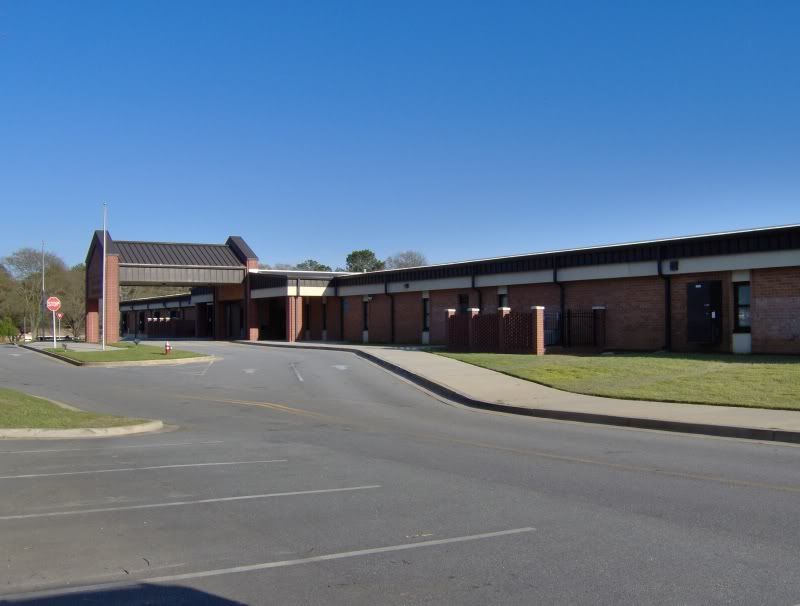 Finally, there is the High School.  1978-1980 seemed to drag on forever.  I had grand plans for going on to college and becoming either a CPA or a radiology technician.  I never did go to college, but I've come close to my career dreams.  I've been in the clerical/administrative field since high school, and even spent a couple years working for a chiropractor and I would assist in developing x-rays on occasion.   My favorite teacher was the dictation instructor, and for the life of me I can't remember her last name.  I can only remember her first name, Kitty.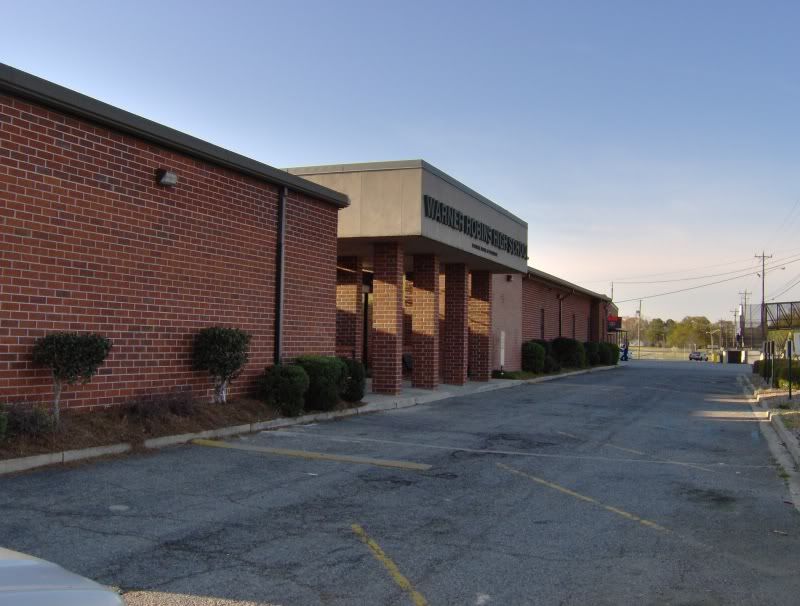 I was a skinny bean pole with really straight, fine hair, and I was very mousy and quiet.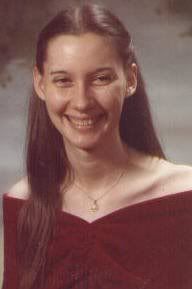 I got married in 1981, had my son, Ted, in 1987, and still lived in my hometown.  We were married for 9 years, and divorced when Ted was about 2 years old.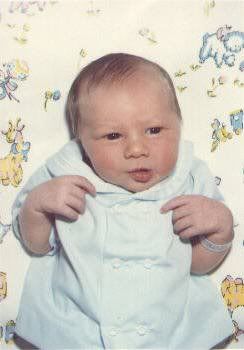 I remarried in 1994 and my military husband and I moved to Fort Walton Beach, Florida in 1995.  The most beautiful white sand beaches and emerald green water you could imagine.  We divorced in 2002, and I decided to stay in that area because I had a good, stable job, plus I loved living there.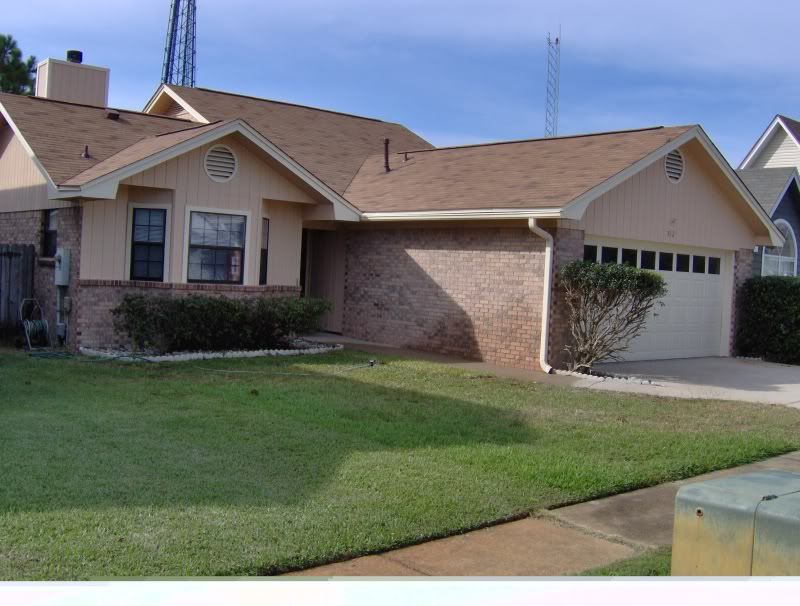 My daughter, Leah Rose, was born in 2003.  She was born with a rare genetic  disorder, called Freeman Sheldon Syndrome, and a midline cleft in the soft palate.  The first 3 years were spent going back and forth to therapy appointments and in the hospital having surgeries.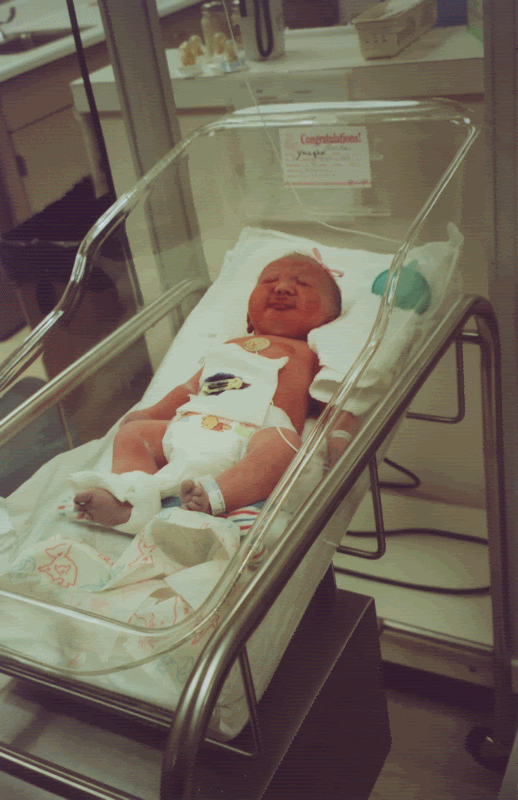 In 2006,  I decided to move back to my hometown to be close to my family.  Leah loves her Grandmother and her brother,  Ted, and I felt it was important to have those role models in her life, especially since her Father has not taken an interest in her at all.  Regardless of all our trials, we have a lovely home in the Central Georgia area.  I fell in love with it the minute I walked in the door.  It is just perfect for me and the Princess in Taining.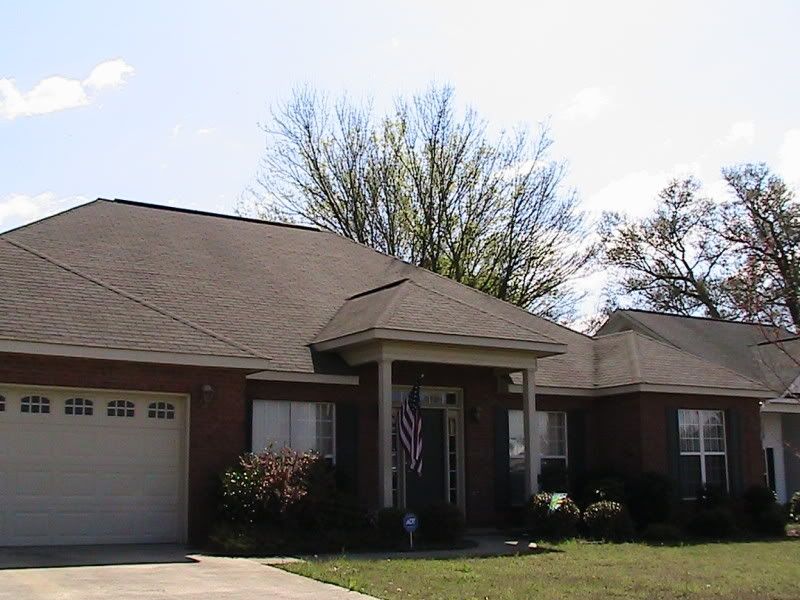 So here I am, much older, trying to be much wiser, just a simple country girl raising a special needs 5 year old.  No longer the skinny bean pole, and desperately trying not to look like the Princess' grandma with a headful of gray hair (really, it is).   Living in my hometown is okay, it's good to be near family, and I try not to miss the Emerald Coast too much.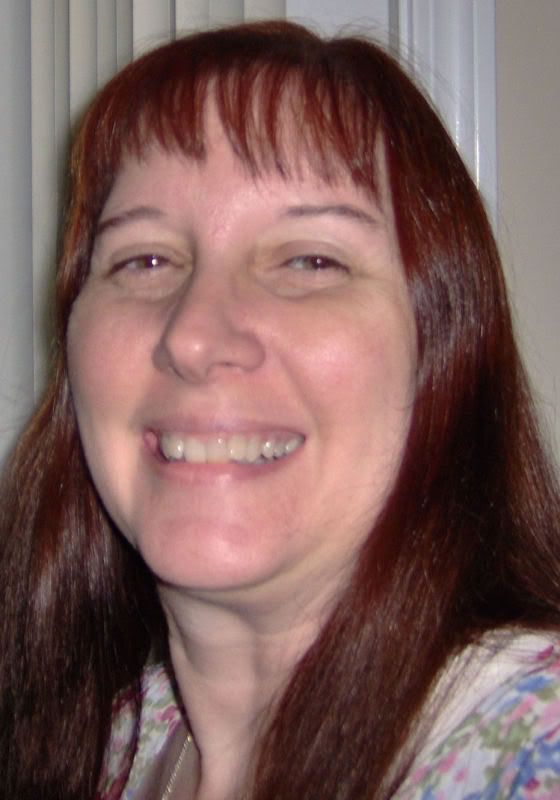 I hope that you have enjoyed learning more about me.   Don't forget to leave me a comment and to stop by 5 Minutes for Mom.  You can also follow them out on Facebook and Twitter.
P.S.  You can also follow me on Facebook and Twitter.  Look for the links to the left.