I haven't had a vacation in so long.  Yes, I have been on trips here and there for various reasons.  I've driven my mother to Indiana a couple of times, we've been to Mississippi to visit family, and to Arkansas to visit a friend.  I think the last real vacations I've had was when I took my son to Disney and to Branson.  I did take two short trips with a friend – one to Florida and one to the Mountains.  Those were good trips, but I have to admit now looking back on it, those days were laced with a little bit of stress.
Every night that goes by with a lonely ache in my heart, and the only thing I have to look forward to is the never ending chatter of my 7 year old, at least until school starts…  3 more weeks, WOOHOO!  My grumpiness seems to escalate day by day, but that could be due to extreme insomnia.  Of course, my doctor will attribute that to the number of Dr. Peppers I drink in a 24 hour period.  Hmmm, maybe.
I have one friend who is having an involuntary staycation at a local motel because they are having plumbing problems in their house, a water leak in the slab, and they have holes in their walls.  I have another friend who is battling fatigue from caring for three boistrous children and a husband who was recently seriously injured in a motorcycle accident.  My troubles seem inconsequential next to theirs.  Still, I need a vacation.
So, I am going to try the next best thing.  A virtual-cation, just for me.  No tag alongs, no visits, just me and the world.  My first stop on my virtual-cation would be my favorite place to be….  on the beach in Destin, Florida at night.
After packing and gassing up my 2011 Lincoln Navigator, I head down south on Interstate 75 at about 5 or 6 am, arriving in Fort Walton Beach around 12 or 1:00 pm.
 A quick bite of lunch at my favorite Chinese restaurant, Asian King Buffet.  Then to check in at the Ramada Plaza Beach Resort.
A brief photo opp from the balcony overlooking the Gulf.
Time for a nap, no tv, no phone, no computer, no blackberry, just a time to unwind after driving on the interstate for 8 hours.  Waking up just in time for dinner at the Coach n Four Steakhouse.
… and then a leisurely drive back across Oakloosa Island to the hotel.
Grab a blanket and a light jacket, a couple of Dr Peppers, the camera, and scout out the perfect spot away from the tourists, the hotel, and the bars.  Spread out the blanket, take off my shoes and roll up the hem of my jeans.  Yep, I wear long jeans to the beach.  I then settle in for a couple of hours to watch the sunset, listening to the waves, then watching the moonlight dance on the waves.
WALK ON THE BEACH
As I wander on the beach
In the sun's fading light
My mind refreshes
And my senses delight.
I stop to gaze
On the horizon afar
And try to reach out
For the first bright star.
I close my eyes
to feel the breeze
Stirring my hair
And feeling at ease.
I dig my toes
In the sand deep
Where the days warmth
Begins to seep.
My ears turn to hear
Waves rolling on shore
And rolling out again
My cares to be no more.
I find a quiet place
To watch for the moon
And settle in to listen
To the ocean's unceasing tune.
Settling over the waves
Is the moon light ray
Sending away my cares
To a watery grave.
I can now return
To my home and rest
In blissful slumber
And feel ever so blessed.
© Karen ~ Georgia Angel
4/24/07
Finally, strolling back to the hotel and making preparations to leave the next day.  Setting the clock for just before sunset and then hanging out on the balcony to watch the sunrise with my trusty camera in hand.  Reflecting on the beauty spread before me and taking deep breaths to clear my lungs.
After the sun has come up over the horizon, a quick stroll down the beach to look for sea shells is in order.
After a leisurely late breakfast at the Waffle House, I should review the map and plan the drive to the next destination…
Check back to see where the next destination will be

Technorati Women Contributing Writer
I do not often write about my status as a single person, often I talk about being a single mother and the difficulties I face, but I don't often include my life as a single "person".  It's difficult and the loneliness is overwhelming to say the least.  I have been divorced since 2002, almost 9 years, and I have been involved in 3 or 4 relationships since my ex-husband and I divorced.  Needless to say, none of those relationships have worked out.  The one relationship resulted in the birth of my daughter, and the biological father has chosen not to be a part of her life.  I have chosen not to have him be a part of MY personal life, but I have to say that if he presented himself, I could not deny the opportunity for him to be a part of my daughter's life, even though she may endure some unhappiness because of him.
Out of the other 3 relationships, the question of marriage was raised for 2 of those, but it just didn't feel right.  Although, the idea of marriage appeals to me, I am hesitant to take that step because I have learned over the past few years that I don't handle being with someone constantly very well.  It's exciting, the first rush of the relationship to get to know each other, but eventually I had to take a step back and reevaluate what was happening and I didn't like what I saw.  There was an implied rush to experience everything, including intimacy, which I am not willing to do.  That creates a lot of friction and it almost felt like that they didn't seem to care about my feelings in the matter.
From conversations that I have had with these men, their fear was not of intimacy, but of being taken advantage of.  That women were only looking for someone to "take care of them", as in financially and wanted an immediate commitment to fix their problems.  I can understand that.  I think every woman has that desire, and I think it is a human trait, not just a female trait.  We all want that significant other that can fix our problems for us.
I am an independent sort, and I don't look for someone to fix things.  I might ask advice or look for reassurance that all will be well, but I don't "ask" for help.  If it's offered, I consider accepting, hopefully, in the spirit that it is offered.
Recently, I have had an opportunity to chat online with someone who is going through that exact same thing.  He feels that everyone is looking to him to fix things, not only in his professional life, but in his personal life too.  I believe he is going through a very difficult divorce, and he returns home to an empty home, and, in his words, has "no one to fix his problems for him".  I have such sympathy for him.  I know exactly how he feels.
I have tried to reassure him that I only offer friendship, and I am in no hurry to enter a "relationship" with anyone.  I enjoy pleasant conversation and that is what we have shared, just conversation.  In our most recent conversation, he stated that "nobody knows how to be a friend anymore".  I feel that I have failed miserably in showing that I have a kind heart and a sympathetic ear.  I am a good listener and I may not have any advice, but I listen quietly with full attention.  My heart aches so for him.  I only want to show him that there are good women out there who live a good Christian life who do not take advantage of others and don't expect things that cannot be given.
Earlier, this was weighing so heavily on me that I was browsing the internet for articles on Christian faith and wisdom and hope to uplift me and keep my spirits up.  I came across a poem from a blog called Shooting the Breeze.  This poem just spoke to me and has had me in tears ever since.
Does anyone care?
The ache is there, does anyone really care?
The tears they fall, they fall to deaf ears,
Does anybody see our breaking heart
Or care to understand and do their part?
The ache is there, does anyone really care?
We beg and plead, and our souls we bare,
We tell them exactly what we need
But instead of helping they stand and watch us bleed.
The ache is there, does anyone really care?
If only they knew, If only they would dare
To reach out and listen or touch our hand.
Don't they see we are in sinking sand?
The ache is there, does anyone really care?
Yet I finally found one so rare,
The one who would dare to stand
To be that listening ear and lend a hand.
Will the rest dare to understand
Or learn to reach out their hand?
The ache is there, does anyone really care?
Author Unknown
The author of the blog also has a quote that says "Being heard is so close to being loved that for the average person they are almost indistinguishable." and he asks the questions,
Who can you be a listening ear to today?
Who can you lend a hand to today?
Dear Lord, give me the wisdom to be that listening ear for this person who seems to be hurting so.  I only want to be a blessing in this person's life and not a burden.  If it is Your will to open that door, allow this person to accept my kindness in the spirit that it is given.  I ask for Your Light to be shown through my spirit to maybe renew his soul and his faith.  Amen.

Technorati Women Contributing Writer
I call on you, my God, for you will answer me; turn your ear to me and hear my prayer.  Psalm 17:5-7
Devote yourselves to prayer, being watchful and thankful. Colossians 4:1-3
Do not be anxious about anything, but in every situation, by prayer and petition, with thanksgiving, present your requests to God. Philippians 4:5-7
Do you have a prayer request?  Do you know someone who is need of being lifted up in prayer?
This is a blog hop to link your prayer requests.  There is plenty of room for an explanation.  If you have a blog post to go with the prayer request, please link to the post.
I have a Prayer Request Journal where I write down the names of the people that I am praying for and I prayer over my journal every day.  What methods do you use for your prayer requests?
Hear my prayer, LORD; listen to my cry for mercy. Psalm 86:5-7
May my prayer come before you; turn your ear to my cry. Psalm 88:1-3
But I cry to you for help, LORD; in the morning my prayer comes before you. Psalm 88:12-14
Therefore confess your sins to each other and pray for each other so that you may be healed. The prayer of a righteous person is powerful and effective. James 5:15-17

Technorati Women Contributing Writer
I don't normally read the funnies from the paper. I don't know why, I used to be a very loyal reader and especially on Sunday, but I have gotten out of the habit of reading the paper and I have been trying to change that lately. I mean, really, I pay for it, and the poor newspaper person has to deliver it at o'dark thirty in the morning just to cater to me, the paying customer. So I should at least read what I spend my money on, even if it is all nothing but bad news.
The other day, Family Circle had a cartoon where the kids are looking up at a group of birds flying in the v-formation and the little girl says "The bird in the front must have the map". I let out a little chuckle about it. And then I sobered up. My thoughts went towards my little circles of people around me: my family, my friends, my church, and people I am trying to make friends with.
I feel like I am always the one in the front, but I don't have a map and sometimes it feels like nobody is following me, either in a straight line or a v-formation. Then other times it feels like they are following too close and the burden is way too much and I want to dump it all on someone else's shoulders. Of course, then I can't complain if someone else is leading and I don't like where they are going.
But, back to the map, as a parent, I am constantly searching for a map, a guidebook, anything to show me the way. The Bible says "Children, obey your parents in all things: for this is well pleasing unto the Lord." Colossians 3:20. I obey my mother and I am an example for my daughter, always, in this situation. But as for my 7 year old, how do I teach her to obey me? I can tell her that God says it is pleasing to Him. Then she wants to know if she can see Him. I tell her he is all around, and in her heart. And it's a concept she doesn't grasp now. I know she will when she is older, but for now, how do I instill in her obedience? The guidebook feels like there are pages missing and everything is vague.
I know it's not just me. I see my friends struggling with the same issues, and we are all trying to deal with it in different ways and nothing seems to be working. We try to support each other and back each other up and sometimes it works and sometimes it doesn't. I have too many rules and other moms don't have as many rules. I say that rear end needs to sit flat on the chair when you are eating your meal. Another mother says oh she does that all the time. Okay, well I'm trying to teach my child to do that, and another mom isn't. So my child sees the other not doing it and reverts back to her behaviors.
At the same time, I'm not enforcing rules on my child such as clean your room every night. I can tell her until I am blue in the face to clean up her room and throw away the trash. And it is all wasted breath. I threaten to take away the favorite toys… the tv in room, the computer, the wii, the nintendo and the dvd player. All with no results. Even no playdates or sleepovers. I follow through on my threats too. I have taken away privileges for weeks on end and it is still the same. I have taken out bags of toys and put in storage, and still the same behavior prevails.
I'm not the best housekeeper in the world, but I do try to keep some semblance of order in the house, so I can understand a little laziness in the cleaning up department, but I do take time out to put things away and I know she sees me doing it. Why is it that children seem to only imitate bad behavior and not the good behavior? For instance, in language or social interaction with others. Just because another kid is hitting you doesn't mean you can turn around and hit someone else. Or because you overhear your best friend's daddy drop a 4 letter word in casual conversation doesn't mean you have to repeat it.
Another problem I am having is going to bed at a decent hour at night. Granted, I'm not the best role model for that one. I have trouble sleeping at night, plus that's when I get a lot of things done that I can't do during the day. Lately, my daughter has been staying up past midnight. She can't sleep, she says. She is sooooo like me…. afraid she is going to miss some opportunity to play, or hear something good. I am dreading when school starts back (in a little over 3 weeks) and I have to start really enforcing the bed time at 9:00 rule.
I'm a single mom, and I don't have a regular backup onsite, so to speak, to give me that edge of an authority. I am always struggling with resenting the idea that I am always the bad guy and having to make her do things to keep order and sanity in my life and in her life.
I don't want to be in front anymore. I need to keep studying my Bible, and reflecting on the Word, then maybe that will give me the confidence and courage to keep flying up front and being the example that I should be not only for my child, but for my friends and their children also.

Technorati Women Contributing Writer
Summer is the best time for family activities and what better way to spend the summer than exploring Macon's historical landmarks.  It's not only a way to spend quality time with the family, but allows a way to engage parents and their children in learning the rich history that is available and to discover the heritage that is shared.
Here are the Top 10 landmarks to visit in Macon, Ga.
Article first published as 10 Family Activites for a Historical Summer in Macon on the Examiner.com on June 24, 2011

Technorati Women Contributing Writer
Children have the biggest hearts in the world and it's always uplifting to see them take the initiative to do something for others.  They create a hope and a dream, not only for themselves but for others.  It's very discouraging to learn that bureaucracy can stampede and crush an idea born out of caring hearts and minds.
The idea of a Lemonade Stand near the U.S. Open golf tournament in Maryland was brought about by a group of young children.  These children wanted to donate half of their profits to help fight pediatric cancer.  This was a proud moment for the parents of those children and preparations were made to make their idea a reality.
Reality is sometimes difficult, however.  A Montgomery County Inspector was not pleased with their enterprise, and gave them several warnings to remove the lemonade stand.  The problem with the stand was a permit had not been applied for.  Imagine the horror of the parents to realize their children's dream was about to be crushed.  The inspector issued a fine of $500on the parents for not heeding his warnings.
This created a furor within the community and an apology was not forthcoming from the County.  Rules are rules, and this little enterprise, however endearing, could bring in other non-permit holding vendors.  Of course, this means a loss to the County because the cost of a permit is $300.  In essence, the entire incident has caused a PR disaster for the County officials.
A similar incident occurred during Girl Scout cookie sales in Savannah in February 2011.  It is an honor to be able to set up a cookie booth in front of the Juliette Low home to sell cookies.  This year, the City would not allow them to sell on the sidewalk in front of the historic home because it is a "public" sidewalk.  The City Ordinance states "No person shall use the streets, sidewalks, lanes or squares of the city for private purposes of any sort.
On March 1st, the ruling was reversed and the Acting City Manager was one of the first customers to stock up on cookies when the booth sale opened back up.  Girl Scout officials used this opportunity to strengthen their mission to "build girls of courage, confidence, and character, who make the world a better place".
Unfortunately, the Montgomery County officials did not reverse their decision, but they did come to a compromise with the parents and the children. The Lemonade Stand could continue, but at a safer position some distance away from the very busy intersection at the entrance of the golf tournament. The officials also waived the $500 fine that had been imposed.
An idea started from the mind of a child, and was pinched by an official, and the dream was crashing around the feet of the children.  If only the officials could have taken a moment to review the situation before issuing the fine, the simple solution of moving the stand could have saved the County some embarrassment and the uproar from the parents.
The children now donate 100 percent of their profits to a race to benefit pediatric cancer research.
Article first published as Standoff Between Lemonade Stand Entrepreneurs & County Officials Resolved on Technorati on June 25, 2011

Technorati Women Contributing Writer

Thanks for stopping by my Monday Blog Hop post. I hope you take a moment to browse a few of my recent posts. The links are under "News" on the right side bar. The latest posts are Happy Father's Day, Pride in a Tradition of 70 Years, and Handmade Card Swap.  You can also read my latest post on my other blog, Princess in Training, called Happy Father's Day to Me.
Facebook – Friend Me
Facebook – Like Me
Facebook – Like Me
Twitter
Subscribe to Me
Subscribe with a Reader
Subscribe by Email
Networked Blogs
Blog Frog Community
Feel free to check out some of my other blogs—
My Leah Rose ~Princess in Training
Have a great week. I'm happy ya'll stopped by. Ya'll come back, yahear?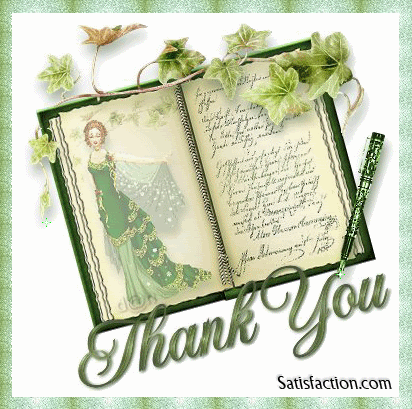 Thank You Comments Pictures – Photobucket
Contributing Writer
Technorati, Blogcritics, Examiner