Posts Tagged '2009 ultimate blog party'
 Today is the last day of the Party at 5 Minutes for Mom, so head on over and check out the prizes and meet other friendly bloggers.
Check out my daily party posts with 5 Minutes for Mom.
Day 1 – Friday, March 20th – It's a Party at 5 Minutes for Mom
Day 2 – Saturday, March 21st – Day 2 of the 2009 UB Party
Day 3 – Sunday, March 22nd – My Collections
Day 4 –  Monday, March 23rd – My Most Favorite Hobby
Day 5 – Tuesday, March 24th – Sewing & Needlework
Day 6 – Wednesday, March 25th – Jewelry
Day 7 – Thursday, March 26th – Angel Centerpieces
 I want to say thank you to all my visitors who left me comments.  I have enjoyed visiting other UB party sites, and there is lots more to see, so I'll be visiting for a while longer.
It's been a great week and I hope ya'll have a wonderful weekend.  Tomorow is my birthday, so I've got a full day planned, starting with my daughter's preschool Spring Fling, then a movie, and dinner with my family.  I'm excited that Spring has arrived, even though it's kickin' my allergies up, but it's warm weather and my toes can finally thaw out.
I'm going to leave you with sunset photos outside my house a few nights ago.  I hope you enjoy.
 Take care UB friends and see you around the internet.
Are you partying with 5 Minutes for Mom?  Come on and join the fun.  It ends tomorrow, March 27th. 
 Check out my daily party posts with 5 Minutes for Mom.
Day 1 – Friday, March 20th – It's a Party at 5 Minutes for Mom
Day 2 – Saturday, March 21st – Day 2 of the 2009 UB Party
Day 3 – Sunday, March 22nd – My Collections
Day 4 –  Monday, March 23rd – My Most Favorite Hobby
Day 5 – Tuesday, March 24th – Sewing & Needlework
Day 6 – Wednesday, March 25th – Jewelry
 I love angels, as I've posted before, and several years ago I got interested in creating some of my own after I saw this Butterick pattern.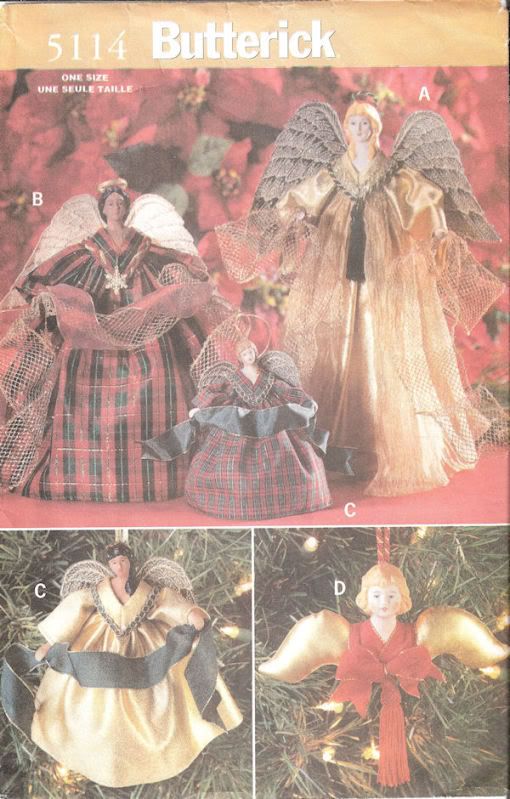 Here are some of my creations.
This is "Lindsey".  She is the first one I made.  I loved the teal color of the satin dress with the gold trim.
This is "Ginger".  I think she is my favorite.  It was made in honor of my best friend, Ginger, who was an angel to me when I needed one.
This is "Leah".  A cute little lacy angel.  Leah is my first name, but I go by Karen, and my daughter's name is Leah.
Click here to view more.
Here is one last angel I want to share with you.  This is on my front porch.
A whisper in the air
Nudging a wisp of my hair
Gentle words enter my soul
Everlasting thoughts to make me whole
Love fills my heart
Showering my life for a new, fresh start.
© Karen ~ Georgia Angel
5/22/07
My prayer for you is that your Guardian Angel is watching over you. 
 Party with 5 Minutes for Mom live tonight in NY.
 Check out my daily party posts with 5 Minutes for Mom.
Day 1 – March 20th – It's a Party at 5 Minutes for Mom
Day 2 – March 21st – Day 2 of the 2009 UB Party
Day 3 – March 22rd – My Collections
Day 4 March 23th – My Most Favorite Hobby
Day 5 March 24th – Sewing & Needlework
I'm don't wear jewelry much.  When I was younger, I would wear the standard, 1 ring, watch, necklace, maybe a bracelent.  I didn't even have my ears pierced until after I married when I was 19 years old.  I'm just not that into bling.  After my daughter was born, I chose not to wear any jewelry at all.  Mostly because for almost 10 days after she was born and in the NICU, you had to scrub your hands and arms before you went in.  Wearing a bunch of jewelry just wasn't practical.  Then I learned very quickly after that, that babies and jewelry don't mix.  My Mama, she loves jewelry.  She has all kinds of bling going on, rings, necklaces, broaches and bracelets.  Of course, she doesn't wear it all at once, it's very tasteful, but usually a ring on each hand, a watch, a bracelet, a broach, and a necklace.  She never goes without it.  My daughter has caught her on occasion, though, wearing two necklaces, and she always says "Grandmother, you aren't supposed to wear two necklaces".   But  my Mama is a complete southern belle, and she is always dressed to the "T" and is always immaculate and fresh looking.  Something I have always aspired to, but not quite made it.  I'm usually looking a little rumpled looking and my hair just won't stay put.  I doubt I will ever achieve the high standard of "immaculate" dress that my mother has.
Several years ago, I got interested in some angel pin kits that I saw in a craft supply catalog.  I made quite a few of them and I thoroughly enjoyed it.  I've sold most of all that I had, but haven't had a chance to make any more.  Here are a few that I made.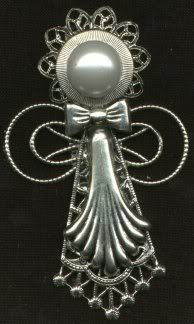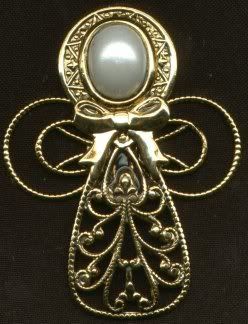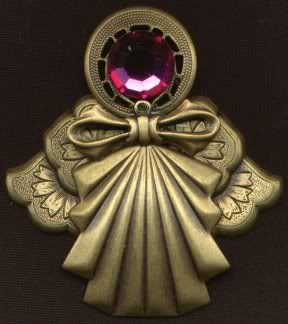 Click here to view more.
One day I came across a catalog that sold parts to make broachs with cameos.  I've always thought cameo pins were very lovely, so I thought I would try making some.  They turned out very well.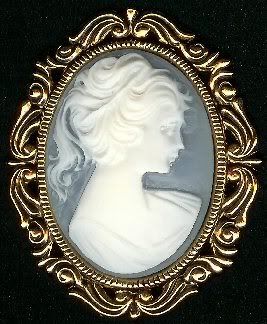 Then that led to trying a couple of different deisgns.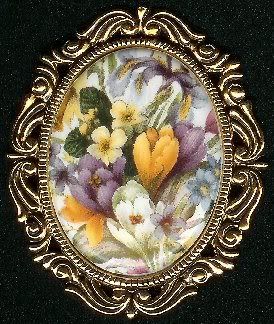 I had found some of these colored plastic pieces and had some conches, and thought I would fit them toegether.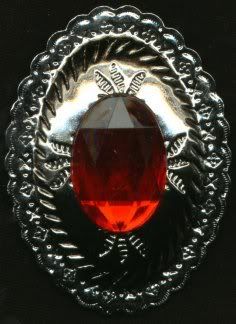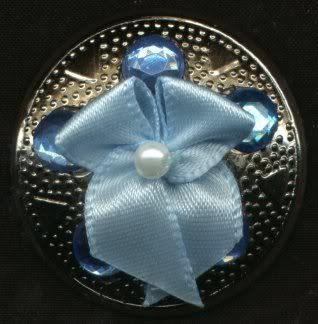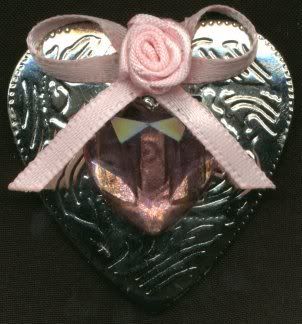 Click here to view more.
 The next thing I moved on to was making necklaces.  I enjoyed the design process, but this only lasted for a very short time.  I'm afraid these pictures don't show the detail very well, but it kinda gives you an idea of what I was working on.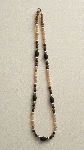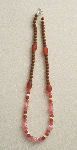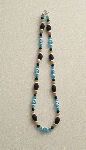 At one point, I even made a few little patriotic pins.
I have a whole wall in the garage with stacks of crafts projects that I want to work on.  I'm hoping to have time  to start working on them soon, especially now that my daughter is old enough to learn not to "touch" everything.
I hope you have enjoyed looking at more of my "pretties".  Enjoy the party.  Come back tomorrow, where I'll be sharing more of my Angel creations.
Don't forget to stop by 5 Minutes for Mom to check out their great prizes.

Are you still partying with 5 Minutes for Mom?  Tonight is Girls Night Out on Twitter with Mom it Forward.  Come by at 9:00 pm Eastern and check it out.
Day 1 – March 20th – It's a Party at 5 Minutes for Mom
Day 2 – March 21st – Day 2 of the 2009 UB Party
Day 3 – March 23rd – My Collections
Day 4 March 24th – My Most Favorite Hobby
My Mama is a very talented artist, she can draw and  paint in a variety of mediums.  I remember when I was little seeing her at a little painting table and painting ceramics.  She has painted on all different kinds of mediums, old wood and boards, plaques, plates, mirrors… just about anything you can imagine.  She likes to crochet, but she prefers to crochet doilies and tablecloths.  As much as Mama tried to encourage me, I never seemed to catch on to painting and drawing.  It just didn't interest me.  She also taught me to crochet and to sew.  I didn't do very much with it when I was younger, but as I grew older, I tried to "dabble" in it.  The crafts I like the most are cross stitch, crochet and sewing
When I married my second husband, I made by wedding dress.  It was a simple, ivory lace jacket with a full skirt.  I think I started it twice because the first time I cut it, I didn't make sure it was long enough.  Then the second time, I had to keep ripping out the hip and waist line.  I had very wide hips and a teeny tiny waist.  I still have the very wide hips, but the teeny waist line is gone forever, I'm afraid.  Anyway, I still have this dress.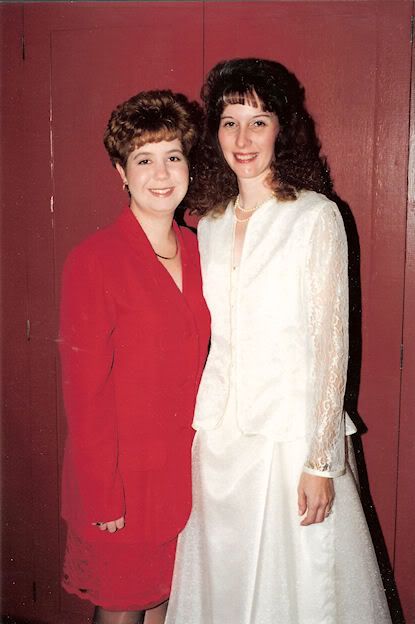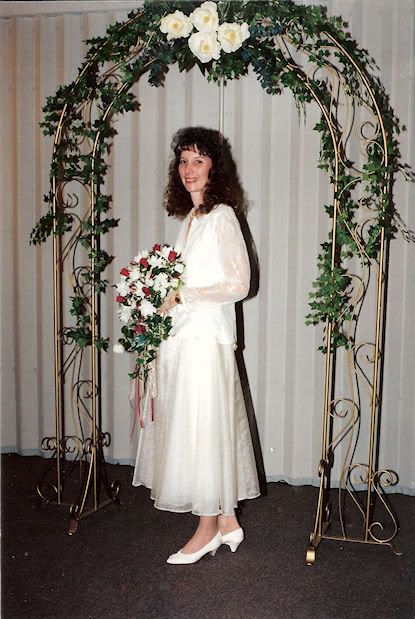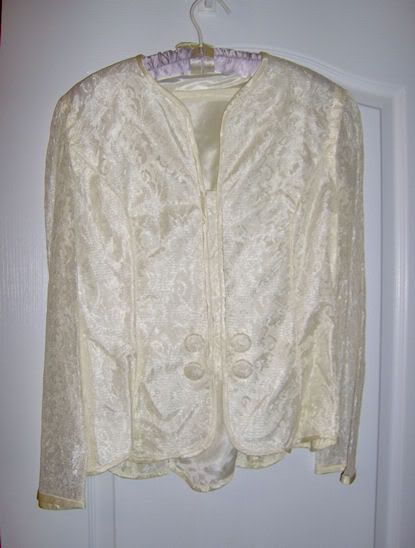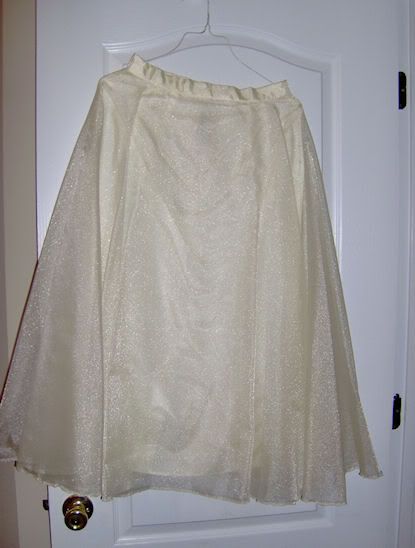 I made these pillows a long time ago.  The seasons scenes are cross stitched and then I designed and sewed the quilt look  I gave these pillows to my son's godparents who lived out in California.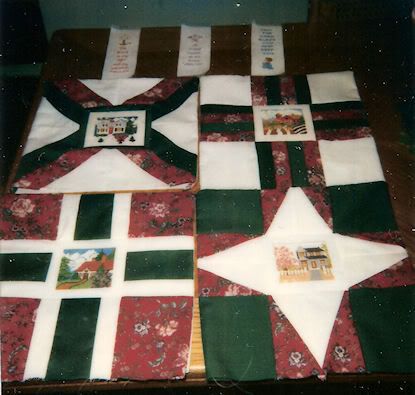 I also recovered these pillows on 2 of my chairs. Both of these chairs belonged to my "Nanny" and my "Grandma".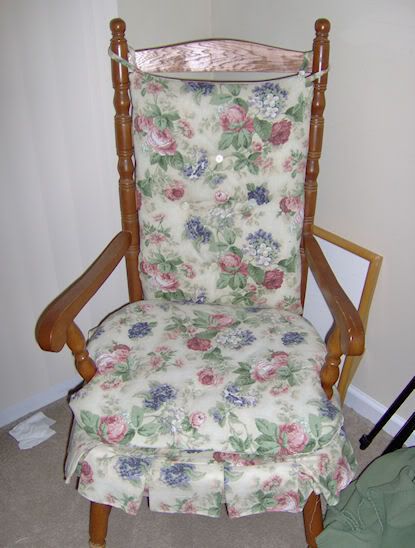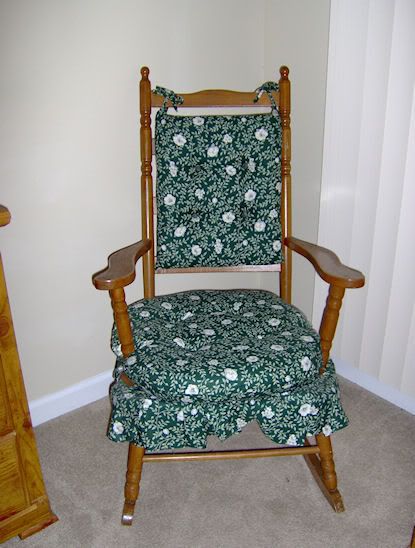 I also made by son's nursery items, like the blanket and bumper pads and car seat cover.  I couldn't find the photos for those, but I'll add a post when I find them.
I worked a lot of cross stitch projects over the years, but didn't really do much with them.  But I really enjoyed the precise nature of the graphs and laying the stitches just right on the fabric.  Unfortunately, now I'm "older" and have to wear bifocals, so I just don't know if I can even see well enough to read the charts.  Plus, with a 5 year old, it's really difficult to concentrate.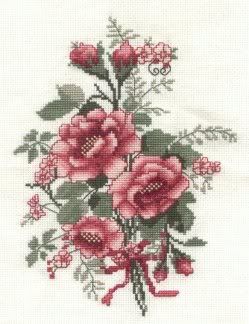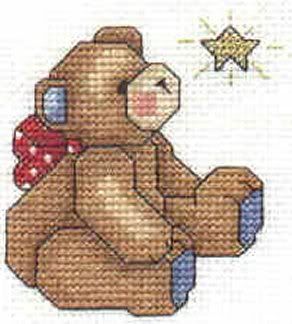 You can see more of the cross stitch here.
 Last, I love to crochet afghans, baby blankets, and granny squares.  I am a member of a group called American Angels.  I crochet baby blankets for a military mother/baby unit in Georgia, and I am a square maker and assembler for the "heroghan" group.  I also design the web pages to honor the American soldiers.
 Here is the last heroghan that I assembled.
 Here are some of the squares that I make for the heroghans…
 You can see more squares here.
 This afghan I made a couple of months ago and donated to the Spring Fling Silent Auction at my daughter's school, which will be this Saturday on March 28th.
View completed projects here.
View unfinished projects here.
Follow updates on My Charity Crochet Blog.
 Well, that's all for tonight.  Hope all the girl nite outers had a great time tonight.
Check back again tomorrow when I will be showcasing some of the jewelry that I've made.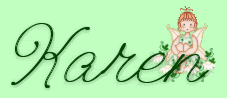 Hey ya'll!  I hope you are having a great week.  Today was absolutely beautiful but I'm dreading the even bigger collection of pollen everywhere.  Maybe the season will be over quickly and I won't have to deal with allergies for very long.
I have been blogging/partying with 5 Minutes for Mom at the Ultimate Blog Party 2009 everyday.  Each day I've shared a little bit about myself, and I will continue to post something about me for the rest of the week.
Day 1 – March 20th – It's a Party at 5 Minutes for Mom
Day 2 – March 21st – Day 2 of the 2009 UB Party
Day 3 – March 23rd – My Collections
 I  mentioned in the first post that I really enjoyed web design & graphics.  I thought I would share a few of the things that I've done.
My Personal Page
  

  A Southern Aries Woman
 My Daugher's Page

 
My Leah Rose & Blog
Memorial Website
 

 Angel In The Garden

Click here to visit my patriotic page.

Click here to visit my military care packages page.

Click here to visit my charity crochet page.
My Charity Crochet Blog

Click here to visit my Home Sweet Home page.

Click here to visit my Personal Home Page

Click here to visit my Holiday Pages.

Click here to visit my Poetry Pages

Click here to visit my Guestbook Surfers Page

Click here to visit my Friend Dedication Pages

Click here to view my Digital Scrapbook

Click here to enter my Graphics website
This site includes PSP Tutorials I've completed, Sig Tags, Calling Cards, Snowglobes, Email Stationery, Web Sets, Adoptables, Backgrounds, PSP Tubes
Here are some samples of my last graphics that I worked on.
Click here to view the larger image
Click here to view this web set in a full page
Wow, that's a lot of stuff.  Sometimes I forget how many different things I've dabbled in.  The only thing I haven't done, that I want to do, is create blog templates.  I customzied my Georgia Angel blog and my Leah Rose blog, but I've never tried to do one just for one.  That is on my list of things "to do".  🙂  Hope you enjoy browsing through some of my creations.
We are still partying at 5 Minutes for Mom.  There are live events going on today, and more prizes to be given away, so be sure to check them out and meet some new friends.
 Be sure to come back tomorrow and check out what else I've got going on.
All God's angels come to us disguised.  ~James Russell Lowell
I have a collection of angels, it's not a large collection, but it's enough to be dust magnets.  Here are some of the angels that I have collected over the years.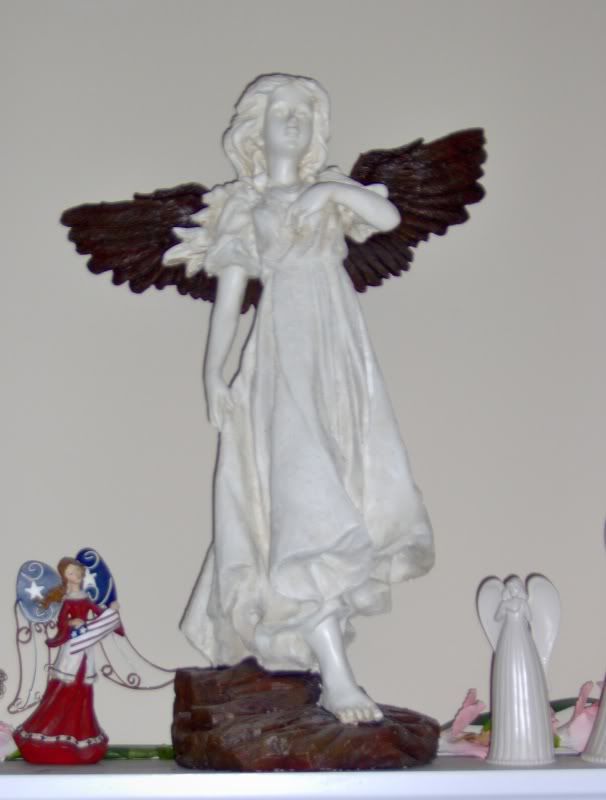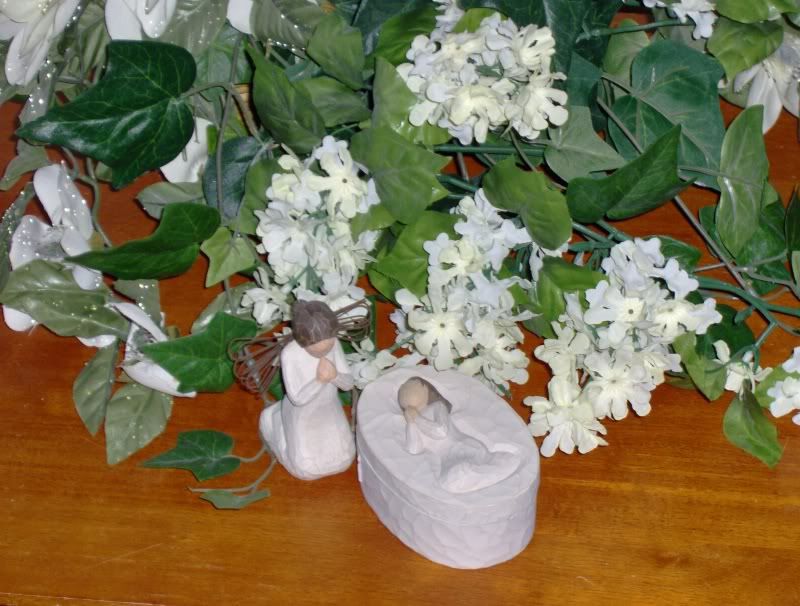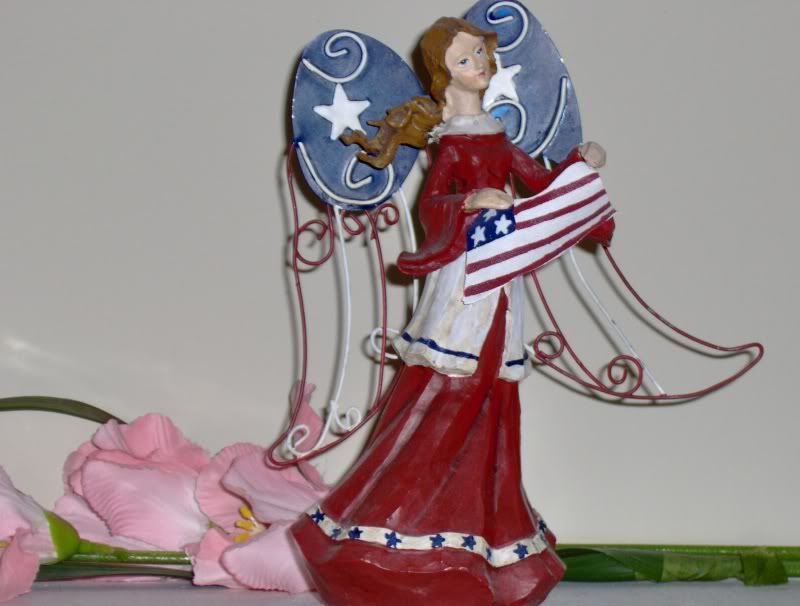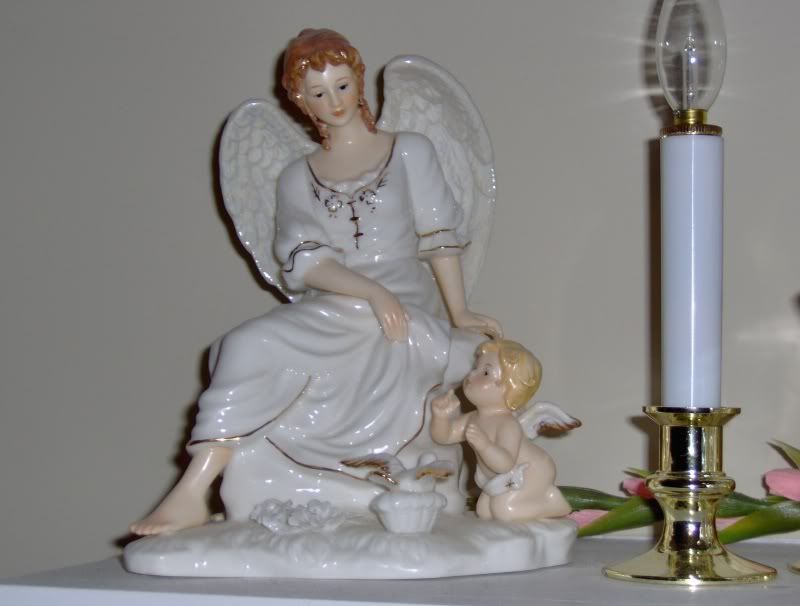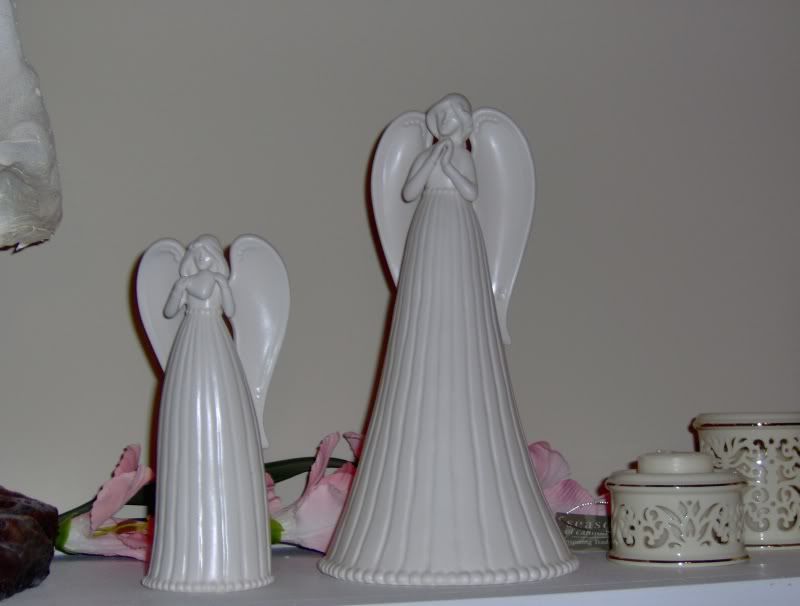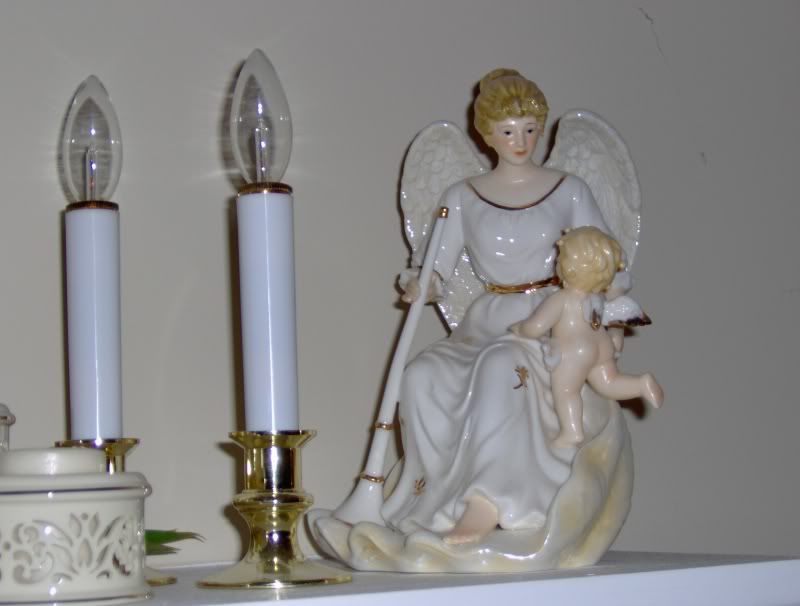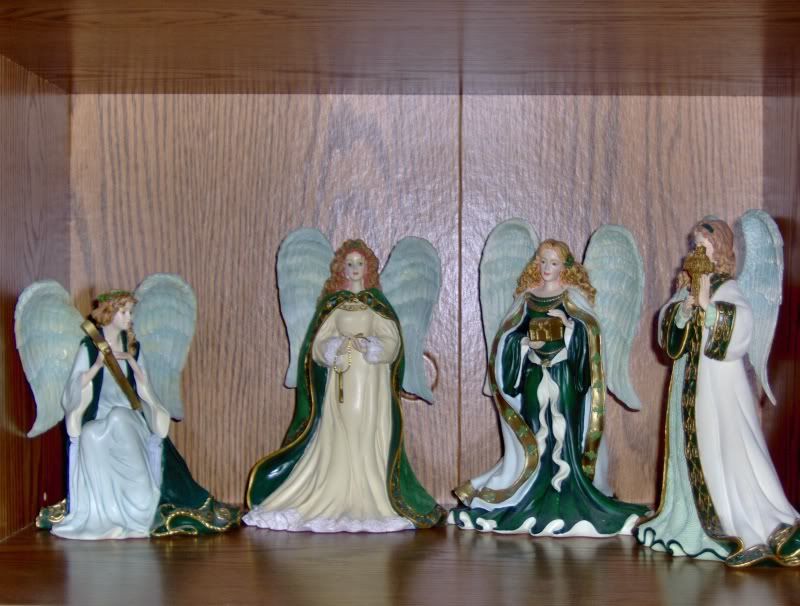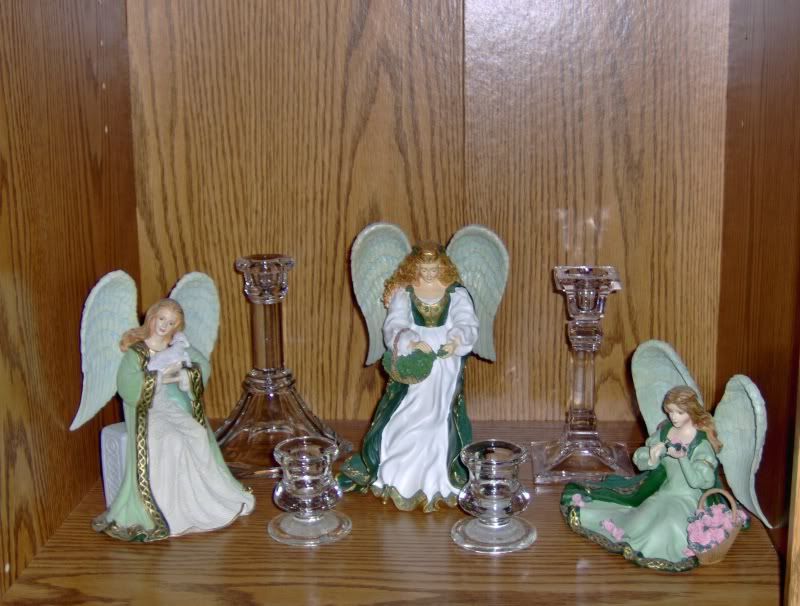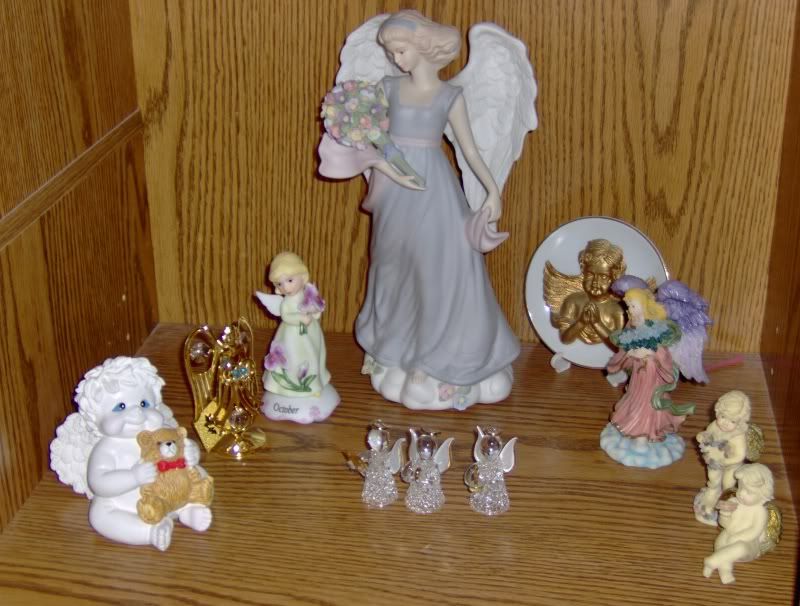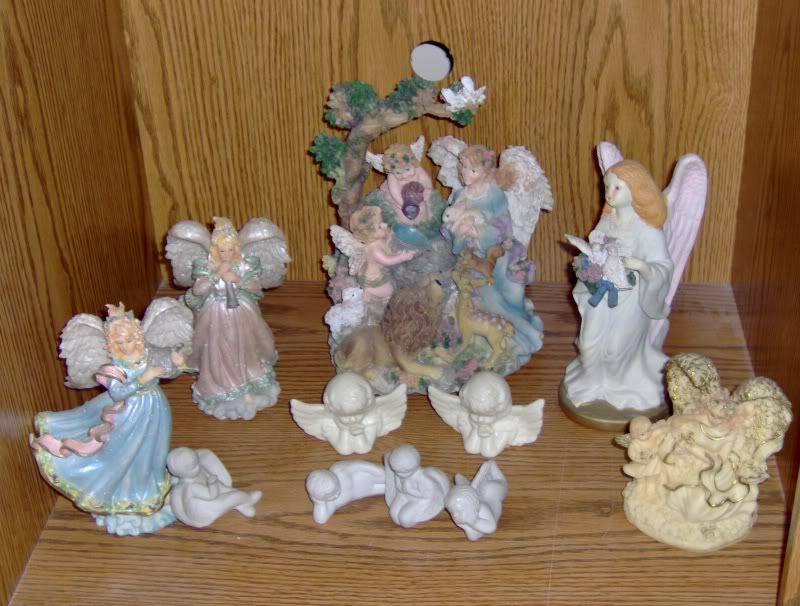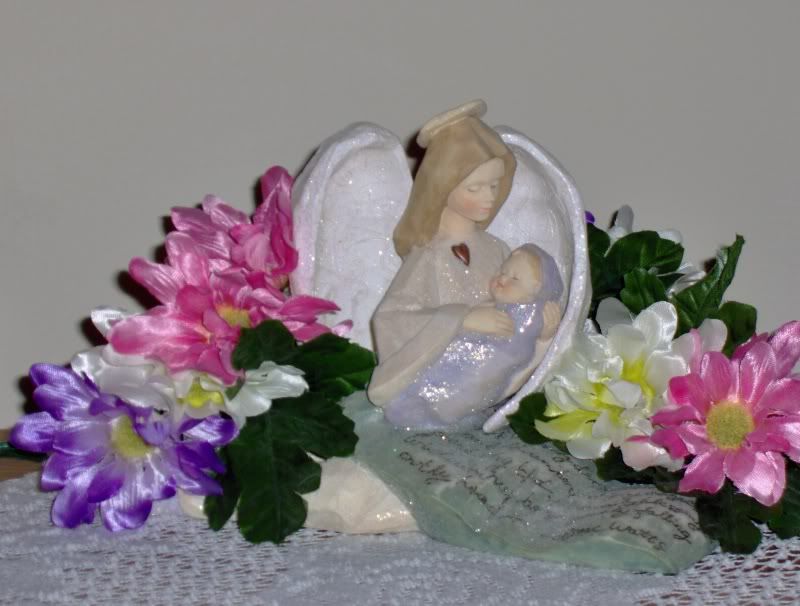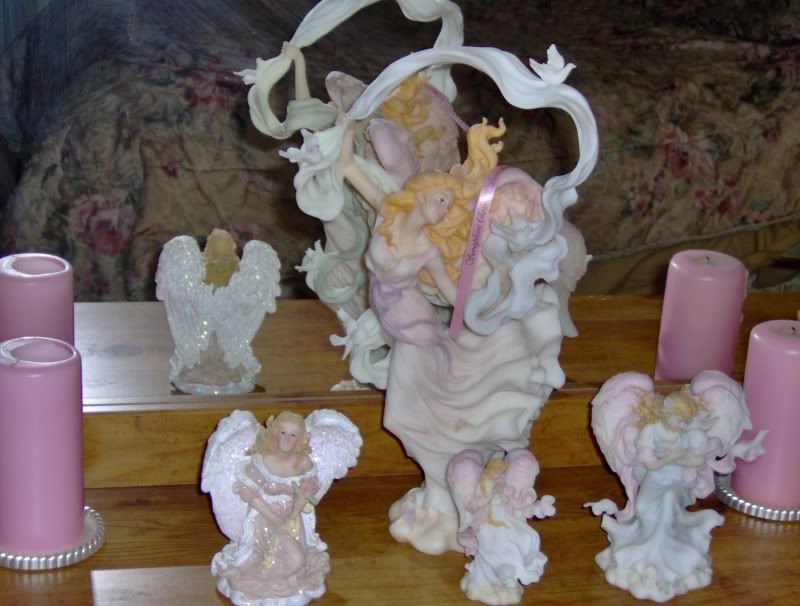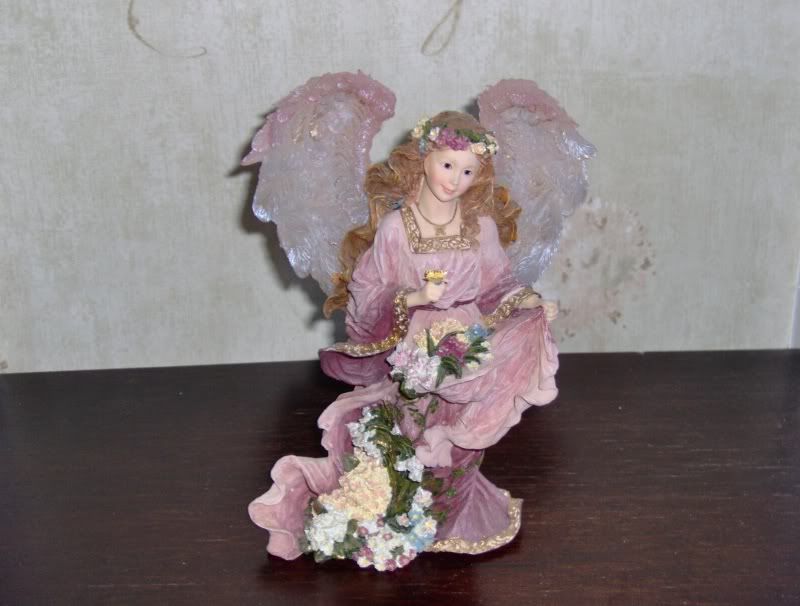 And, of course, these are my beautiful earthly angels.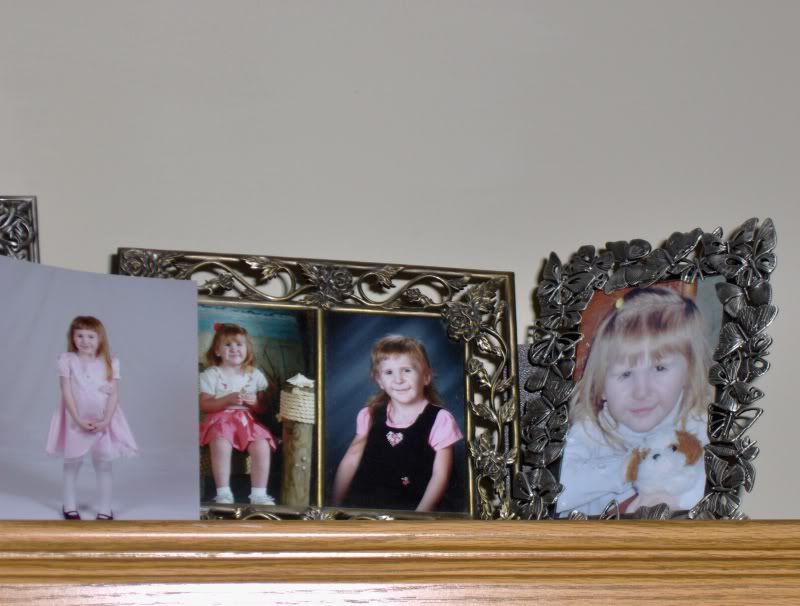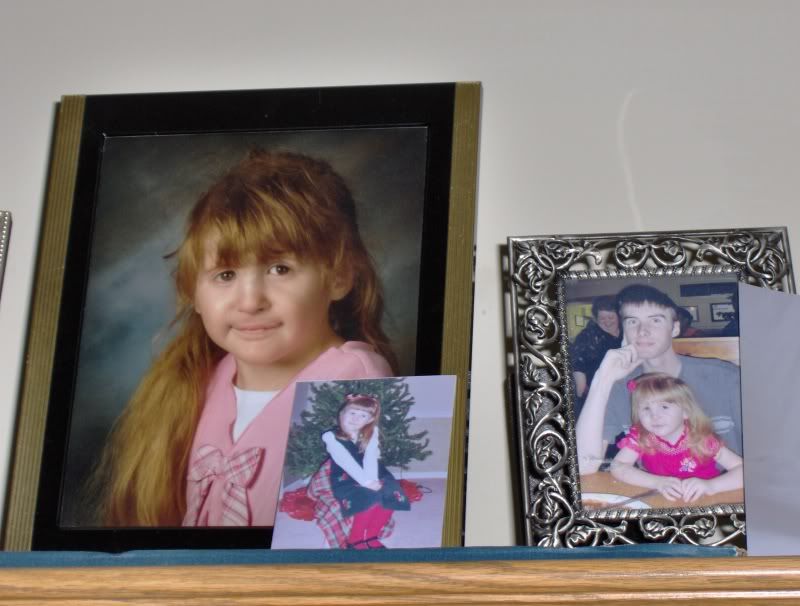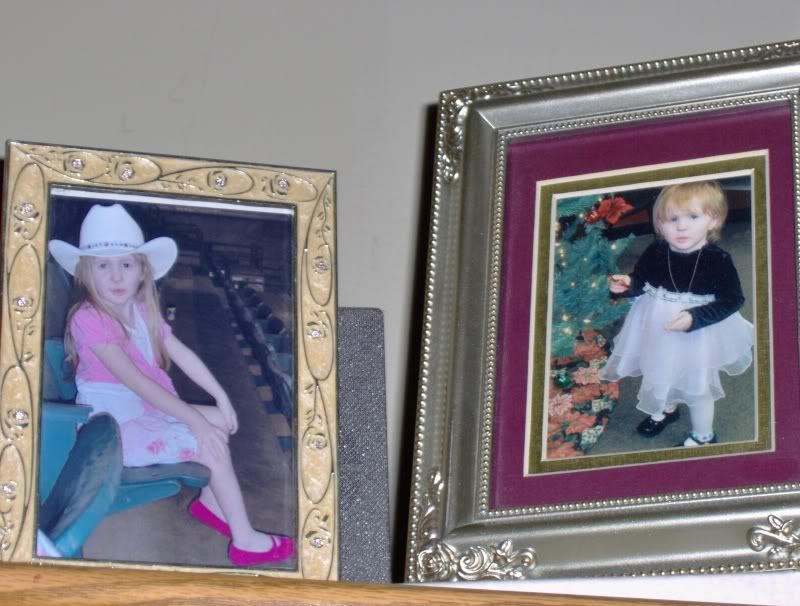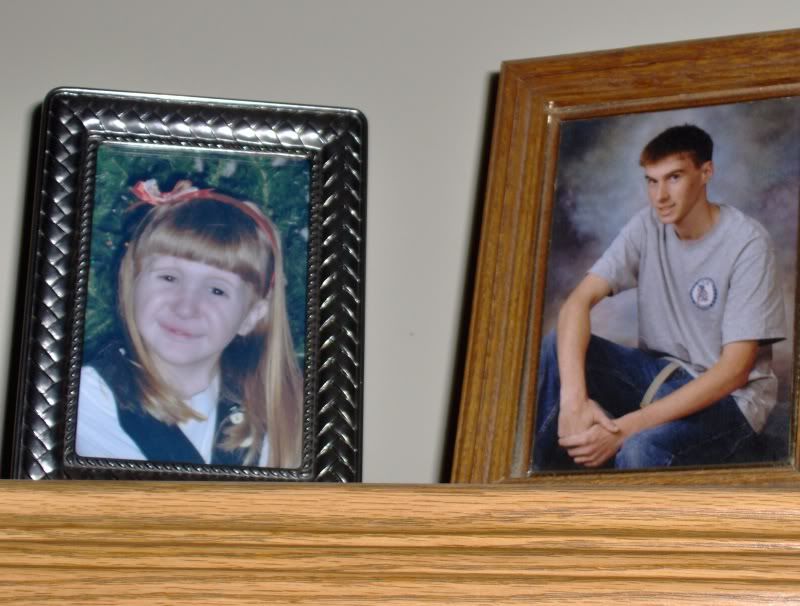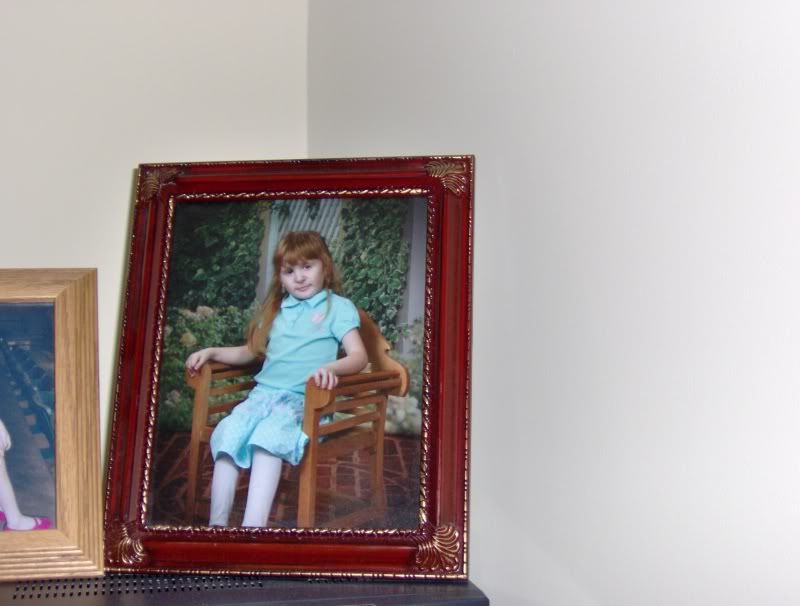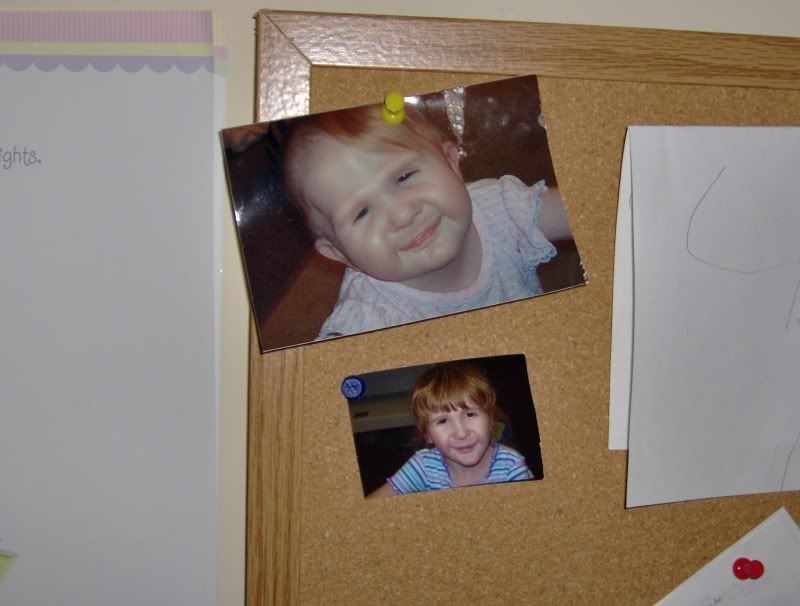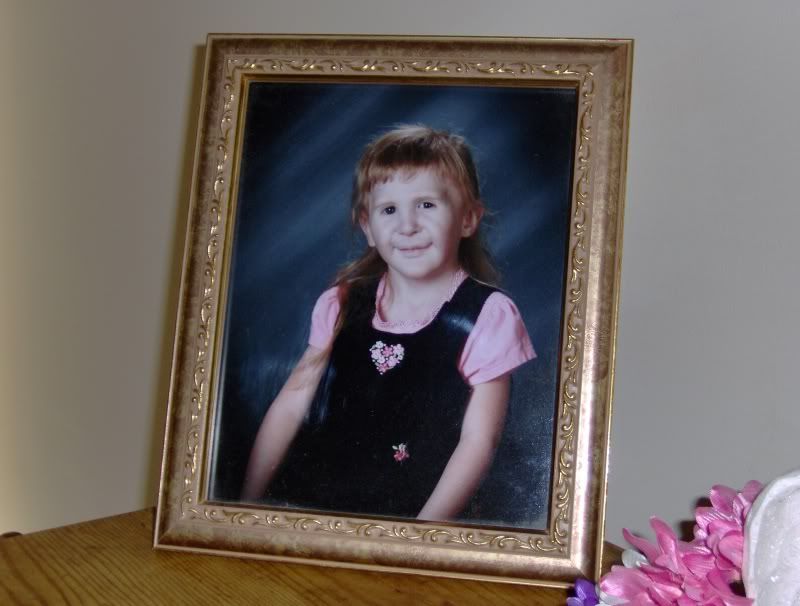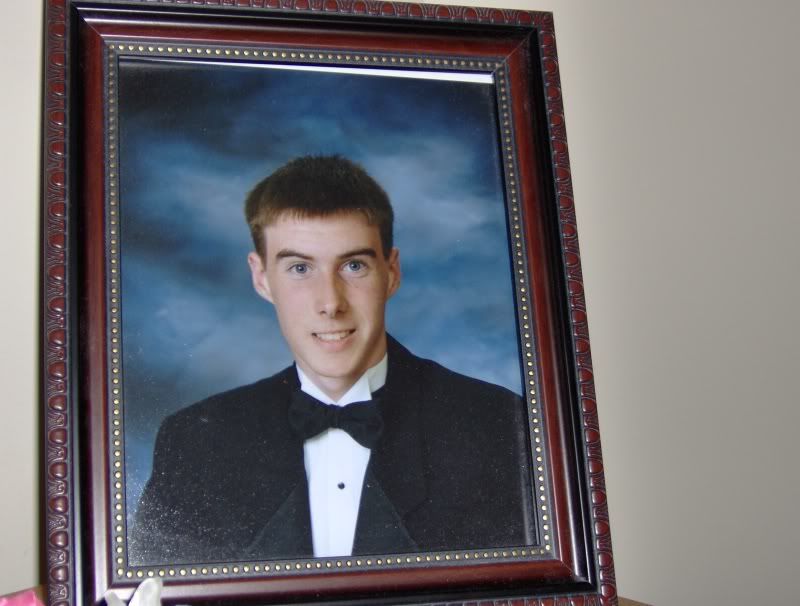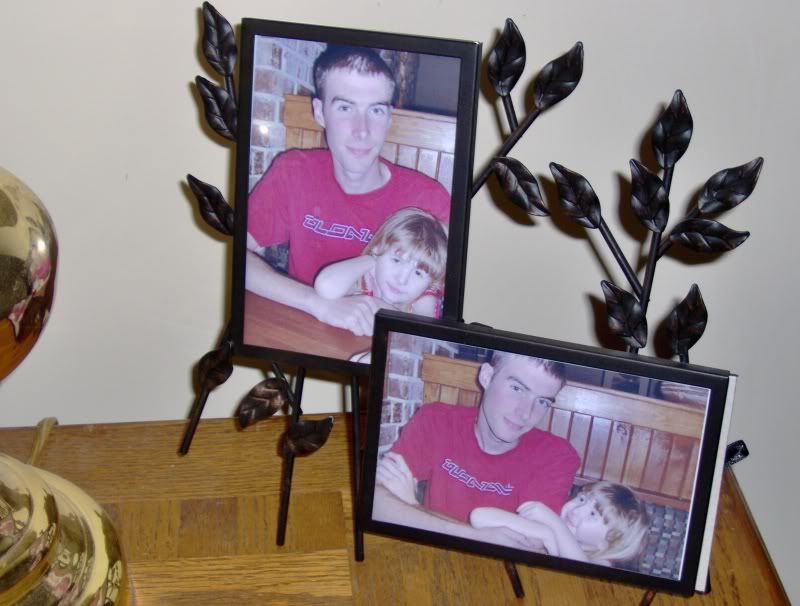 I believe there are angels everywhere in many different forms and minister to us all in many different ways.  All angels help us grow spiritually and shelter us when life gets too much for us.  And sometimes we are unaware that those angels exist until so much later.
"Because thou hast made the Lord, which is my refuge,
……even the most High, thy habitation;
There shall no evil befall thee, neither shall any plague come nigh thy dwelling.
For he shall give his angels charge over thee, to keep thee in all thy ways.
They shall bear thee up in their hands, lest thou dash thy foot against a stone."
– Psalms (91:9-12)
 When I reflect back on who the angels in my life have been, I could say my mother, or one of my friends, but I really have to say that my angels were the doctors and therapists I met after my daughter, Leah Rose, was born.  She was born in Fort Walton Beach, and they realized fairly quickly that she was not eating, so they transported her to Sacred Heart Hospital in Pensacola.  There she spent 10 days in the NICU trying to "thrive" when she could not suck on a bottle due to the midline cleft in the soft palate, and the size and shape of her mouth due to her craniofacial syndrome.  Over the next several years, as different situations arose, we were blessed to have the doctors in place for us when we needed each type of specialty the most.  This has proven time and time again, it just happened to me the other day.  Going to the dentist is a trial because she can't stand for people to touch her mouth and the bright light.  That is improving as time passes, and we are at a point now where she can voluntarily cooperate.  We have been going to my mother's dentist and he's a great dentist and she seems to like him very much.  On our last visit, he referred us to a pediatric dentist in Macon because she does have some tooth decay between her teeth.  She is not comfortable with Grandpa Slurpy or Mr. Slurpy, so they felt it was in her best interest to be checked by someone else.  That's when we met our next angel.  Dr. Jim came in and she was sweet as pie to him.  But the real blessing is that he has two other patients with the same syndrome that Leah has and is very aware of the complications of the shape and size of the mouth, plus the possibility of malignant hyperthermia from exposure to anesthesia.  So Leah is scheduled for outpatient surgery in October to have at least one cap put in, and possibly up to 3 more.  Of course, while she is under, that is a perfect opportunity to take a good set of x-rays to determine the extent of the decay.  Like I said before, angels come in all different forms, and mine have been a pediatric orthopedic surgeon for her hands and feet, the plastic surgeon for her cleft palate, the pediatric ENT surgeon for her airway issues, all the physical therapists, occupational therapists, and speech therapists she has been seeing since she was 3 months old, and now, a pediatric dentist.
Have you had a special angel in your life?  Write a post about it, and share the link in my comments and I'll come and visit.
P.S.  Stop by 5 Minutes for Mom and check out their Ultimate Blog Party!  The purpose of the party is to meet and great other bloggers on the internet.
< /br>
< /br>
I hope everyone is having a wonderful weekend.  It's been a beautiful day here in Middle Georgia again, and it was a productive day.  I want to say Thank you to my visitors from the Ultimate Blog Party at 5 Minutes for Mom and a big hug for leaving comments (I like comments, and I do visit and comment my commenters' blogs).

If you haven't done so yet, you should head on over to the UBP and check out their prizes and events.  The party planners have asked us to choose a prize that we would like to win, but there are so many wonderful prizes that it's hard to choose.  I think I would be happy with anything, if I won a prize.  🙂
Tonight, I dug up some old photos of me, and I thought I would share some of the places that I've lived, and the schools I went to.
This is a picture of me when I was about 3 months old.  Looks like I was a happy baby.  To this day, my mother says I was the perfect child.  I always roll my eyes, because I know it's not true, but it's nice that she says so.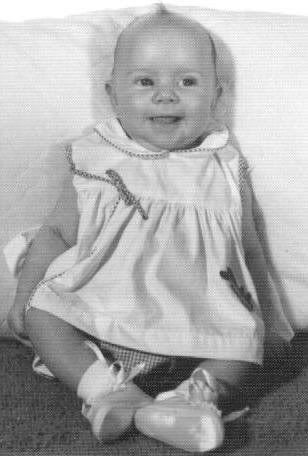 This is the home I grew up in.   My parents had a single wide American mobile home when I was born, and then my Daddy started building this house.  I think he finally stopped building on it just before I graduated from High School.  Daddy passed away in 1998, but my Mama still lives there.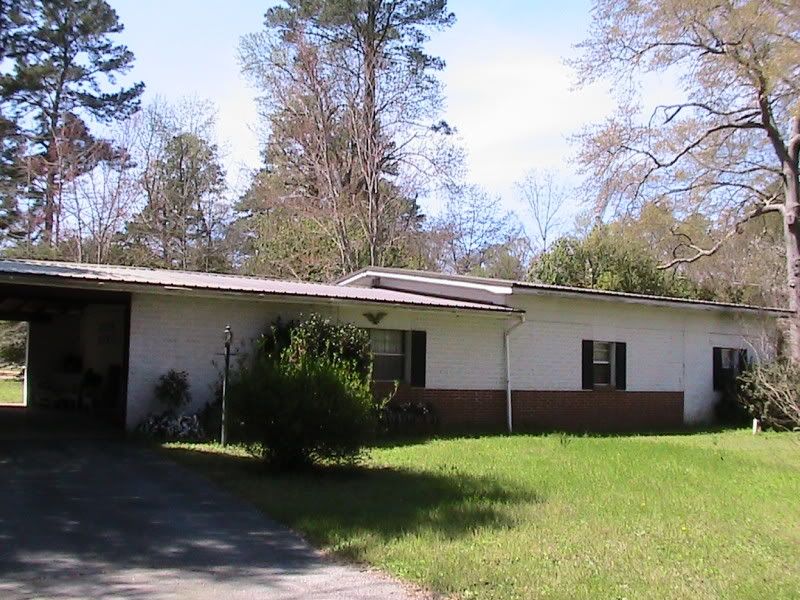 This is the elementary school that I went to.   It looks a little different than when I was going there from 1965-1973, but I'm glad it is still there.  The school was close enough for me to ride my bike everyday.  My first grade teacher, Mrs. Prince, was my favorite.  Mama saw her a while back and she still remembered me.  I remember the principal too, Mr. Lambert, he used to drive a VW bug.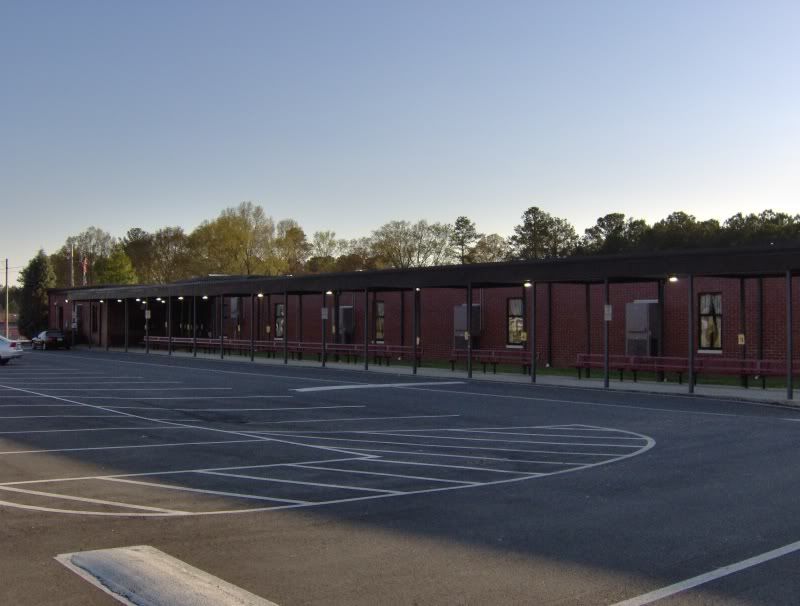 This is the Junior High School I went to.  Those years from 1974-1977 were a blur.  I have very few memories, except my best friends were twins and I was the only one at school that could tell them apart.  I don't even remember having a favorite teacher there.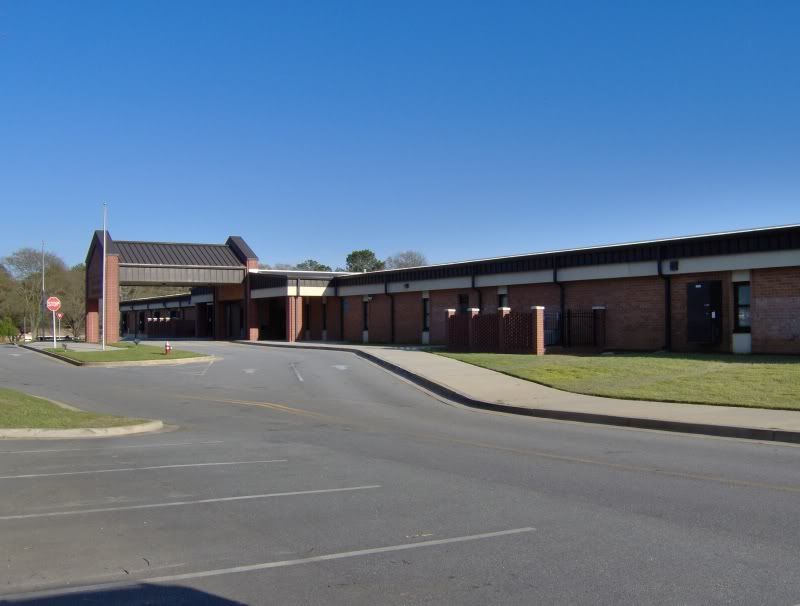 Finally, there is the High School.  1978-1980 seemed to drag on forever.  I had grand plans for going on to college and becoming either a CPA or a radiology technician.  I never did go to college, but I've come close to my career dreams.  I've been in the clerical/administrative field since high school, and even spent a couple years working for a chiropractor and I would assist in developing x-rays on occasion.   My favorite teacher was the dictation instructor, and for the life of me I can't remember her last name.  I can only remember her first name, Kitty.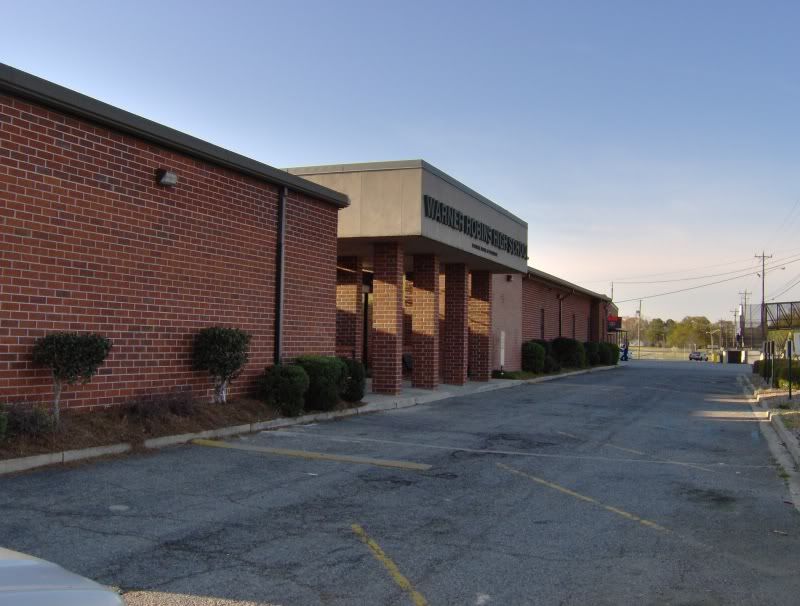 I was a skinny bean pole with really straight, fine hair, and I was very mousy and quiet.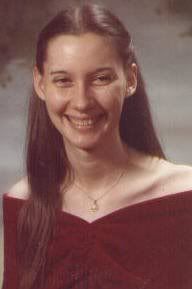 I got married in 1981, had my son, Ted, in 1987, and still lived in my hometown.  We were married for 9 years, and divorced when Ted was about 2 years old.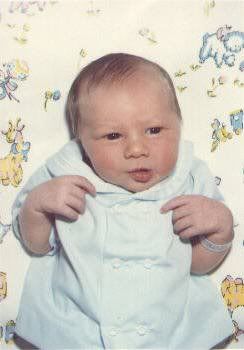 I remarried in 1994 and my military husband and I moved to Fort Walton Beach, Florida in 1995.  The most beautiful white sand beaches and emerald green water you could imagine.  We divorced in 2002, and I decided to stay in that area because I had a good, stable job, plus I loved living there.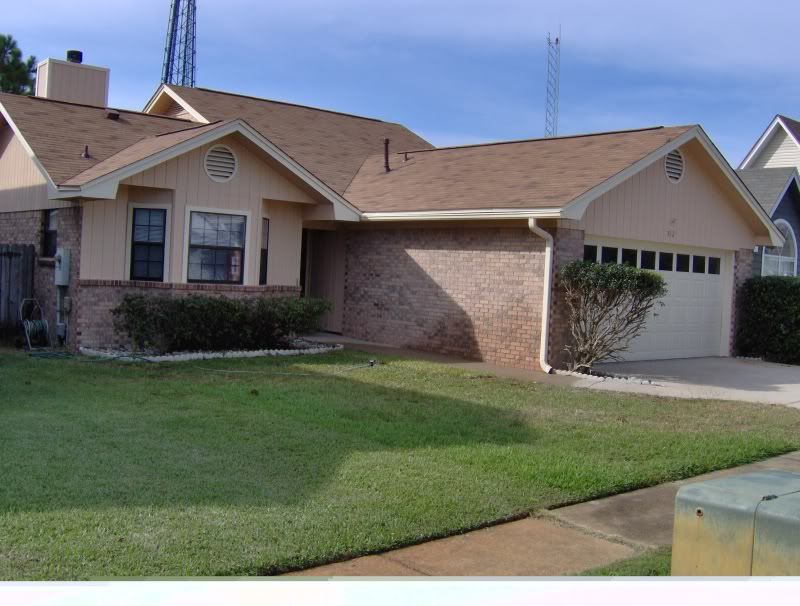 My daughter, Leah Rose, was born in 2003.  She was born with a rare genetic  disorder, called Freeman Sheldon Syndrome, and a midline cleft in the soft palate.  The first 3 years were spent going back and forth to therapy appointments and in the hospital having surgeries.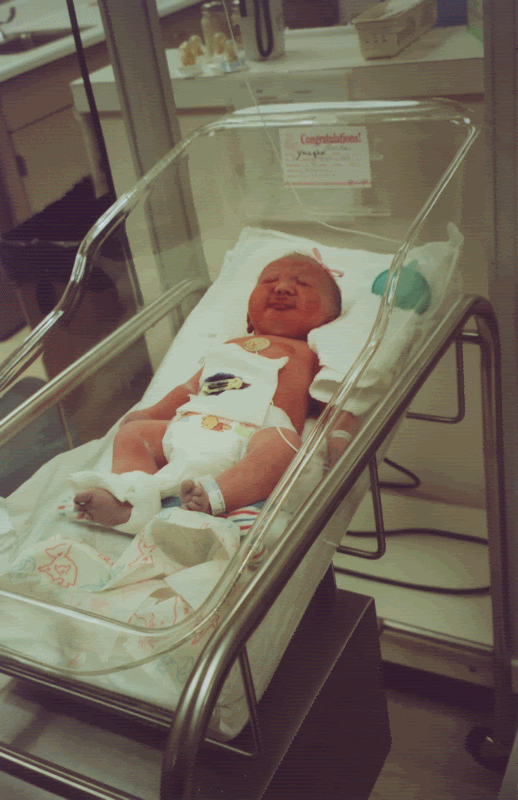 In 2006,  I decided to move back to my hometown to be close to my family.  Leah loves her Grandmother and her brother,  Ted, and I felt it was important to have those role models in her life, especially since her Father has not taken an interest in her at all.  Regardless of all our trials, we have a lovely home in the Central Georgia area.  I fell in love with it the minute I walked in the door.  It is just perfect for me and the Princess in Taining.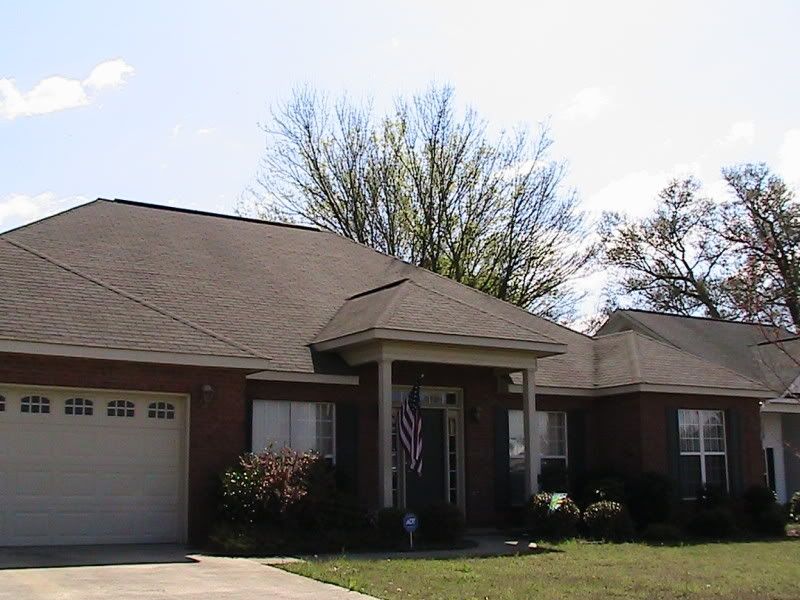 So here I am, much older, trying to be much wiser, just a simple country girl raising a special needs 5 year old.  No longer the skinny bean pole, and desperately trying not to look like the Princess' grandma with a headful of gray hair (really, it is).   Living in my hometown is okay, it's good to be near family, and I try not to miss the Emerald Coast too much.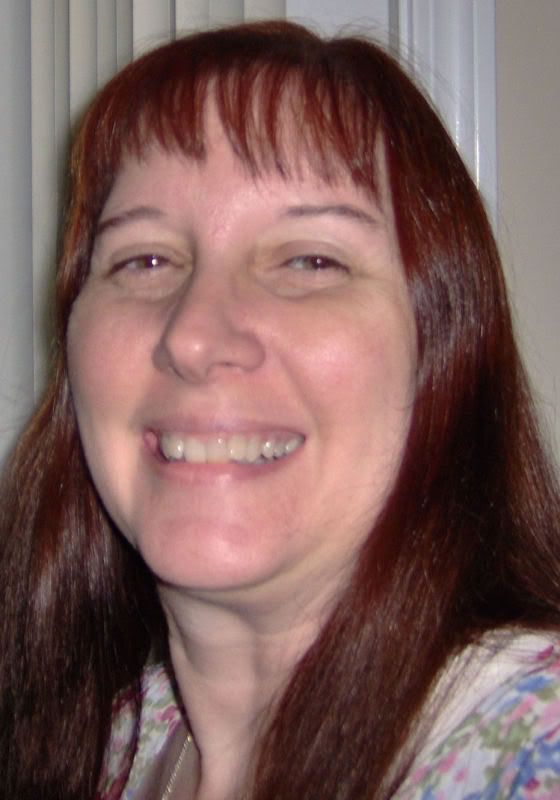 I hope that you have enjoyed learning more about me.   Don't forget to leave me a comment and to stop by 5 Minutes for Mom.  You can also follow them out on Facebook and Twitter.
P.S.  You can also follow me on Facebook and Twitter.  Look for the links to the left.