Thanks for stopping by my Monday Blog Hop post. I hope you take a moment to browse a few of my recent posts. The links are under "News" on the right side bar. The latest posts are Happy Father's Day, Pride in a Tradition of 70 Years, and Handmade Card Swap.  You can also read my latest post on my other blog, Princess in Training, called Happy Father's Day to Me.
Facebook – Friend Me
Facebook – Like Me
Facebook – Like Me
Twitter
Subscribe to Me
Subscribe with a Reader
Subscribe by Email
Networked Blogs
Blog Frog Community
Feel free to check out some of my other blogs—
My Leah Rose ~Princess in Training
Have a great week. I'm happy ya'll stopped by. Ya'll come back, yahear?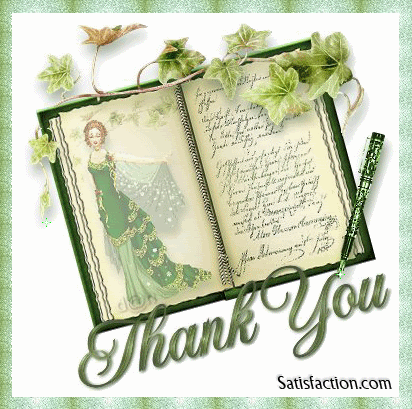 Thank You Comments Pictures – Photobucket
Contributing Writer
Technorati, Blogcritics, Examiner
This is a static post and will stay on the top until later this week. Scroll down for the latest post.
I call on you, my God, for you will answer me; turn your ear to me and hear my prayer.  Psalm 17:5-7
Devote yourselves to prayer, being watchful and thankful. Colossians 4:1-3
Do not be anxious about anything, but in every situation, by prayer and petition, with thanksgiving, present your requests to God. Philippians 4:5-7
Do you have a prayer request?  Do you know someone who is need of being lifted up in prayer?
This is a blog hop to link your prayer requests.  There is plenty of room for an explanation.  If you have a blog post to go with the prayer request, please link to the post.
I have a Prayer Request Journal where I write down the names of the people that I am praying for and I prayer over my journal every day.  What methods do you use for your prayer requests?
Hear my prayer, LORD; listen to my cry for mercy. Psalm 86:5-7
May my prayer come before you; turn your ear to my cry. Psalm 88:1-3
But I cry to you for help, LORD; in the morning my prayer comes before you. Psalm 88:12-14
Therefore confess your sins to each other and pray for each other so that you may be healed. The prayer of a righteous person is powerful and effective. James 5:15-17
I'm not sure why I started blogging, but I first started my blog in May 2007.  I had written a few poems and I guess I was looking for a place to share them, and that's how my blog was formed.  My first poems I posted are Welcome and Walk on the Beach.  The beach poem is one of my favorites.  My first real post that I wrote was Why Am I a Mom? After I wrote it and read through it a few times, I realized that I enjoyed writing and I thought I was pretty good at it, even if I do say so myself.  I am notorious for never being satisfied with something I create, or I just don't plain like it.  This I liked and my intention was to record the days of my life.  Unfortunately, life interferes and then I kept taking on other projects, such as My Leah Rose ~Princess in Training.  Since then I've tried a variety of blogs, some I just didn't keep up with.  Some I did just for the fun of planning the layout, creating the graphics, and then moving on.
But I have been the most faithful to this blog, Georgia Angel.  The design and layout stayed the same for a very long time.  Last year, I finally tried the Artisteer program and created a blogger template with my "ivy" design.  I doubt I will ever change the look of it.  But who knows, one day I might decide I want one of those shabby, chic sprappin' lookin' blog templates.  I always think they are so cool when I'm visiting other blogs, but so far, I haven't run across one that just screams "that's me".  So, ivy it is.
I chose the ivy design, because my maiden name is "Ivey".  My mother incorporates ivy leaves in everything in her house.  We do carry our name proudly, because our ancestors were fine people, especially my Daddy.  It's funny that I would choose ivy leaves as part of my design now, I always hated being called "poison ivy" when I was in elementary school.  I could be stirred up like a hornet's nest faster than you could shake a stick at it, and my head would be buzzin' because I was ready to pummel somebody around the ears.  More than once, I was chastised for my extreme temper.  But not once, was the "bully" ever chastised for calling me names.  It was frustrating.
So, now here I am 3-1/2 years later…  I haven't blogged consistently, but I do keep coming back.  The inspiration isn't always there and I fall back on blog hops and memes to coast by, but every now and then, I come up with some articles that I think are worthy of my time.  I hope you enjoy them too.
I hope to continue blogging for a very long time.  Here are some of my other projects, if you would like to check them out.
And, my latest and greatest that I am working on… Linky List Library.  This one is still in the construction phase.  But I love collecting linky lists of all kinds, and memes, and challenges.  When I get done with it, it should be a HUGE resource list for those new bloggers looking for more traffic to their blogs.  Personally, I don't have a lot of followers, but that's no biggie.  I'm just thankful to have an outlet to write and keep myself occupied.
Hope you have a great weekend!  See you around!
[Mission Accomplished:  First Ever Girl  Scout Cookie Sale Booth Lottery]
This post was written to participate in Day 6 of the BloggyMoms.com Blog Dare January 2011 Writing Prompt .
Also, to participate in Facebook Friday hosted by GHOSTMUMMYWRITER.
I am a creature of habit.  I have to be.  Or, when it comes later in the day, I'll wonder… did I brush my teeth?  Or did I put on deoderant?  When you get old the forgetfulness just takes over.  Anyway, I have to do things in a certain order every day to ensure that I have done it.  I'm a slow riser, and I always dread getting up.  And don't speak to me before 10 am in the morning, or all you will get from me is probably just a grunt while I'm hooked up to the IV line with Dr. Pepper pumping in as fast as it will go.
I get up, bathe (and I bathe myself in the same order every time — I can stand in there for 5 minutes trying to remember what I'm supposed to be doing if I do anything out of order).  I wash my face, brush my teeth, and dress.  In that exact order.  I wake up the 7 year old, fix her breakfast and her lunch.  Now, Leah, she can bounce up out of the bed all chirpy and happy and talking non-stop.  Ugh!  I can see cheerleading in her future one day.  It's a painful process for me to go through.  I take my meds, she takes her vitamins.  She eats, brushes her teeth, and gets dressed.  She puts away her dirty clothes, then we get her backpack together for school.
That is pretty much our routine.  Two things that could throw off my day…  no Dr. Pepper (which I'm going to experience tomorrow morning on the first day back to school) and doing something out of order.
Once I talked to the pediatrician that the 7 year old might be a little OCD.  Everything has to be "in order"… the order in which we are doing our activities for the day, the order in which she plays, etc.  The doctor told me not to worry about it unless she started to wash her hands repeatedly for no reason, or something like that.
But now that I look at it, she gets that "I gotta have a routine" routine from me. LOL.
This post is part of the Blog Dare Challenge at BloggyMoms.com.
I will Karate Chop you if you take my picture!!!!
View other Wordless Wednesday participants:  5 Minutes for Mom, Never Growing Old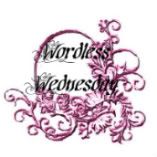 Do you have a Wordless Wednesday #Linky List on your blog? Link it here and I'll come by to visit and add my WW post.
I'm a stickler for punctuality… really, but I never can seem to get in on the front end of the blog hop parties.  I enjoy them and I love exploring new blogs.  But I'm always a late arrival.  A few weeks ago, I wasn't even sure that I would be able to continue blogging on a regular basis.  My doctor is trying to find the right meds for the pain I'm experiencing, he says "I think you have fibromyalgia"… okay.  So now I'm in my 3rd trial of a prescription, and guess what? It seems to be working, and I've only been taking it about 5 days.  I've even been told that I'm more "chirpier" since I started taking the new med.
So here I am, playing "catchup" with all the blog hop parties.  There are so many, and I think I'll be busy for a month just trying to get everybody in my "follow" system.  There was the Blog Hop 09 hosted by Robin @ PENSIEVE,   BlogHer@Home hosted by Princess Jenn, #NotAtBlogHer Twitter Party last Friday, hosted by Robin's Online World (which I totally missed).  Did you make it to the Non BlogHer Party, hosted by Mom of 2 Boys Wife of 1?  I missed it, but I'm going to try to get around to visit the blogs on the linky list.   Then there was the BlogNerd Bash hosted by Gariby Soup.
Oh, there just aren't enough hours in the day to do all the fun stuff.
If you missed my previous post for the Blog Hop, you can visit it here.  Here are some trivial things about me…
I have been wearing glasses since I was in the 3rd grade, then I started wearing contact lens in the 7th grade.  Last year, I had to switch over to bifocals…  sob…  I can't wear the bifocal contact lens.  They don't work for me.  🙁
I love chocolate and strawberry twizzlers.
I'm happy being a "loner", but I long to have a small group of local friends to entertain with, or shop with, or blog with.
I'm twice divorced…  it's been said "the men have been hard on her", AND it's been said "she's been hard on the men".  Well, which is it?  I don't know.
I love blogging memes.  I don't always participate, but I  hop about occasionally checking them all out.  I have a very long list that I have collected that I plan to blog about one day.
I'm addicted to  Dr. Pepper.
I destroy plants and electronics, not intentionally, but somehow I just can't seem to manage to keep them in "working" order.
I'm very uncoordinated.  I have no groove, and I have 2 left feet.
I yearn for peace and quiet (I do have a 5 year old), but I can't get through the day without having a TV or radio on, and usually more than one on at a time.
I am an extreme multi-tasker, just like any mom, I suppose…  work, twitter, work, facebook, work, laundry, work, lunch for Leah, work, work, watch Y&R, work, blog.. and on an on.
I want to start my own business.  But I can't focus on one thing to do, that's a major problem.
I love to play classical music on the piano, but I haven't played in a million years.  I long for a piano again.
I'm a southern, country gal, but I'm not a redneck.  I like to live in the country, but I can't be more than 20 minutes away from Walmart.  I"m always "fixin" to do something, and am always caught off guard when someone mentions my southern accent. I tawlk funee?
So, there are a few quirky things about me.  Sometimes I think I'm an absolute "oddball", then other times I think everybody else is "odd",  lol <but really me 98% of the time>.
I'm looking forward to meeting other bloggers and learning about them.  Thanks for stopping by and come back to visit again soon.
Current Mood:
Happy